Arsenal's interest in midfielder described as "rumour"
From the latest development, there is no doubt that Arsenal's reported interest in Armin Gigovic is rumour.
Armin Gigovic himself has come out to describe the speculations as false, as he stressed that he would not be leaving Helsingborgs IF this summer transfer window.
Armin Gigovic is regarded as one of the best upcoming defensive midfielders in Europe at 19-years as he has been very impressive in his display for the club.
He has been linked with a number of European clubs but he seems not to be ready for a move as he wishes to continue his development with his club without any big-money deal.
This is not the first time the North London outfit will be showing interest in Armin Gigovic and it seems not to be happening again this term despite the wish of manager Mikel Arteta to reinforce his midfield before the start of next campaign.
From all indication, the Spanish boss will be supported with funds to engage in the summer transfer window as they hope to rebuild the team and get back to their best, especially now that they have been able to secure qualification to the Europa League after winning the FA Cup.
Ligue 1 coach might be left disappointed with William Saliba's claim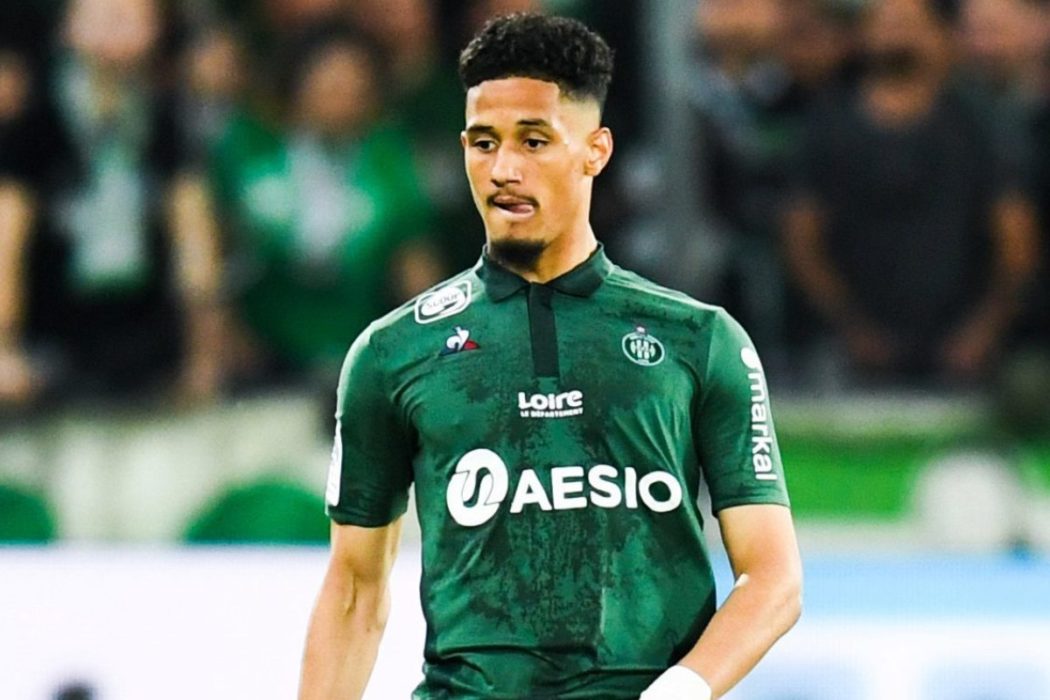 French Ligue 1 outfit Saint Etienne manager Claude Puel will be left disappointed following claims by William Saliba that he is fine at Arsenal and have a positive relationship with manager Mikel Arteta.
In an interview with Arsenal legend Ian Wright, the Frenchman had to spoke on life at the Emirates Stadium and was made to react to claims by his former manager about him not playing.
The North London had secured the signature of William Saliba from the Ligue 1 outfit last summer transfer window but loaned him back to the club to continue his development for a season.
However, his development was in his loan season with Saint Etienne was hampered with injury as he could not get enough playing time before returning to the Emirates Stadium. He has now been told by the Spanish boss that he is not ready for the challenge as he is still held back from his debut.
This development drew the attention of Saint Etienne manager Claude Puel who claims that the North London outfit are being unfair to William Saliba as he hailed the quality of the player.
Now he will be disappointed to learn that the player is fine after insisting that it is a dream for him to play for Arsenal and he has a very positive relationship with manager Mikel Arteta.
The 19-year-old revealed that he has been speaking with the former Man City assistant manager when he was in France through messages and the relationship has gotten better with his presence at the club.
Meanwhile, William Saliba is yet to speak good English but he is being helped by Pierre-Emerick Aubameyang, Alexandre Lacazette, and the coach, he told Ian Wright.
There are chances that he will still get his chance under manager Mikel Arteta this season and that is highly anticipated by many.
EPL: Mikel Arteta justified with these statements
Arsenal manager Mikel Arteta has come under attack by Mesut Ozil's agent and some of his fans for dropping the German international from his Europa League and Premier League squad but his action has been justified by Leicester City manager Brendan Rodgers who claims he would have done the same if he were to be the manager.
The Spanish boss has stated that his reasons for dropping the former Real Madrid midfielder from his team are football reasons as he distanced himself from any personal interest but that has been refuted by Mesut Ozil's agent who claims unfair treatment of his player, stressing that his client was not given the chance to prove himself this season.
Giving his support to Mikel Arteta, the Leicester City boss noted that the German international is a talented player but it depends on the structure of the team as he has to contribute to the team defensively despite being an attacking player.
He noted that a team needs to function together with all players helping each other, stressing that Mesut Ozil is a talented player with lots of creativity and good passes but his individual qualities must work with that of the entire team to be able to produce results.
Rodgers hinted that Mesut Ozil is not a hard-working player and that will not be accepted in a team with a good structure as Arsenal. He stated that his words to his attackers are that it is unacceptable to run forward if you cannot run back and this is believed to be the major challenge with Mesut Ozil under Mikel Arteta.
The system of play under Mikel Arteta allows all players to move forward and back with a sense of responsibility to defend the team and that is known to be against Mesut Ozil's style of play. No wonder he was dropped from the team after failing to meet the expectations.
EPL: Why Mikel Arteta is assured of a good Arsenal defence in coming years
The presence of Gabriel Magalhaes in the Arsenal defence has been able to give it a better standing amongst other top clubs in the English Premier League and that's expected to continue for a longer time with the list of superb youngsters in the books of the North London outfit.
Mikel Arteta still has an unused talent in William Saliba as he has been tipped to be a quality defender who has a lot to offer when the time is right for him to have the stage.
The news coming from Arsenal loanees have further brightened the hope for the Gunners that the future is secured as regards the defensive department of the team.
Daniel Ballard is one of the names that give hope to Arsenal with his impressive performance with Blackpool in his current loan term at the club. He won the second Man of the Match award on his first start for the club against MK Dons on Saturday.
It's appealing to learn that Daniel Ballard had won the Man of the Match award in his first start for Blackpool despite starting from the bench as his performance in the remaining time left was enough for him to prove his quality.
The second Man of the Match award was won by Daniel Ballard after he replaced suspended James Husband and it is obvious he has nailed down the position to himself for subsequent games.
A total of eight clearances were recorded, two tackles, and blocking of shots without any infringement from Daniel Ballard's game. He was solid to have won all individual duels and completed 33 of his 44 passes to earn him the award.
More to the award is the fact that he has shown great presence on the pitch with his good size and ability to fight hard. This is the quality that would be enjoyed by the North London outfit when he returns from loan and when the opportunity comes s calling for him at the Emirates Stadium.