Exclusive Report Of The 5 Players That Would Leave Manchester United This January
The transfer window gets busy daily, with a number of teams in the Premier League making some vital signings this season.
The likes of Liverpool and Watford have signed players this January, If we consider the feuds between the big six teams in the English Premier League and the competition of finishing within the top four.
Many football fans are expecting their teams to follow suit for them to qualify for the UEFA Champions League.
As signing get bigger, there is need for some team to restructure their squad by selling some of their players that are surplus to requirement.
Manchester United is considered one of the teams in the League who need to sign new players during this transfer window.
However, there are some of their players who had become old woods in the squad. These set of players might need to be replaced; this piece will discuss five players the Red Devils might sell this transfer window.
Juan Mata
The Spanish midfielder moved from Chelsea to Manchester United for 46 million Euros, the attacking Midfielder was voted Chelsea players of the year for two consecutive seasons. His career got declined at Chelsea when Jose Mourinho was appointed Stamford Bridge manager for the second time. 
Jose who prefer using Brazilian attacking midfielder, Oscar ahead of him due to his inability to support the team defensively.  The Real Madrid Castilla once again discovered his form at Old Trafford, assisting a goal in his debut match against Cardiff City in a 2 nil victory.
The world Cup winner his reputed for his numerous assist in the Premier League. He has scored 51 goals and 50 assist in 255 Premier League campaign.
The signing of Ole Gunnar Solskjaer as the team manager reduced Mata playing opportunity, the Attacking midfielder has been relegated to the bench.
The United's manager prefers using Paul Pogba has the only attacking midfielder in his famous 4-2-1-3 formation.
The former Chelsea player has been rarely used this season, he only appears 12 times on the pitch of play with 7 of the appearances coming off the bench. 
The Spanish Midfielder who recently extend his contract with Red Devil at the beginning of the season, signing 2 years which ends at 2021 campaign. However, leaving Manchester might be best option for the 31- years –old Spanish player. 
Various teams in the Spanish La Liga still want his service of the out favored united midfielder, the likes of Arsenal, Paris Saint- Germain and Valencia are currently monitoring his situation at Old Trafford and a return to Valencia might be the best option for the midfielder.
Jesse Lingard
The England midfielder joined Manchester United academy at age seven and had become a popular figure at Old Trafford.
The Manchester midfielder was re-instated into the first team after spending 4 seasons on loan at Leicester City, Birmingham City, Brighton & Hove Albion and Derby County respectively.
The United player scored his first senior goal for the Red Devils in a 2 nil victory against West Bromwich Albion.
Currently, he had scored 17 league goals, assisting 10 goals in 129 Premier League outings. Lingard's statistic shows him performances have not been impressive, his form is dropping at a tremendous rate, over the last 365 days; he finished 2019 without a single goals or assists
The box to box midfielder career is currently declining. He is not showing any sign of improvement even though, he has been playing regularly for the team. 
With the look of things, it seems Solskjaer doesn't trust his abilities any longer, the United's legend opted to use him as a bait to lure Leicester City in selling their creative midfielder James Maddison in Player plus cash deal.
With Gunnar's decision to sign an attacking midfielder this January and has earmarked Aston Villa captain Jack Grealish as the top priority since Brenda Rodger is adamant towards selling any players this January. 
 Jesse leaving Old Trafford might be the best option for him; having lost his place at both United squad and in the National team due to his poor performance, his dream to represent England in the upcoming Euro 2020 might not be accomplished if he choose to stay behold January.
Ashley Young
It has been confirmed that Manchester United have agreed with Inter Milan over transfer of Ashley Young.
Young started his career at Watford, making his senior appearance for the team in 2003.
The former England winger was signed by Manchester United from Aston Villa for an undisclosed fee, reportedly within the region of 15-20 million Euros.
The former Aston villa player started his career playing at the wing  for the Red Devils under Six Alex Ferguson where he was given the 18 jersey that was previously worn by Paul Scholes.
The winger was first deployed as a wing back under Louis Van Gaal's first competitive game in his famous 352 formation against Swansea City, although the match ended in City's favour, defeating Manchester United in a 2-1 victory.
Young's days as a winger ended when Jose Mourinho was appointed as United's manager.
Jose prefers using Juan Mata and Mkhitaryan at both wings. The England player was restricted to just 4 appearances at the first half of the season.
His second campaign under the Portuguese manager was spectacular, he started the season as a right backs in a 3 nil victory over Basel in the champion League. 
Since then, he become a huge impact in Red Devils defense line, where he plays as both a right back and wing back in many occasions. 
The signing of Wan Bissaka makes him surplus to requirement, things might not turn his away when we considered his age and intensity, however leaving Old Trafford might be the best option for him.
Nemanja Matic
The Serbia International was signed from Chelsea on 30 of July 2017. The defensive midfielder has been prolific since he re- united with his former Chelsea manager Jose Mourinho.
The left footed play career was blooming under the Portuguese, his defensive ability earn the Red Devils a UEFA Europa league Trophy.
The rise of Scott Mc Tominay under Ole Gunnar Solskjaer reduces Matic effectiveness on the pitch of play.
His brilliant performances make the Serbia international fall out of favor in Solskjaers's first team squad. 
His situation has fueled speculation,a move to Jose Mourinho's Tottehman could be on the card for him this January.
Matic who has enjoyed best of his performance under Jose, who he was his manager at Chelsea and Manchester United respectively, with six month left on his contract at united, it will be better option for United to sell him this January or might need up losing him for free next season.
A number of clubs in the Serie A are hoping to sign him this transfer window. Leaving Manchester United might be the best option for the retired Serbia Midfielder.
Diogo Dalot
The speedy Right back was signed from Porto for 19 million Euros by Jose Mourinho.
The defender was bought as a perfect replacement for Young.
His first season at Old Trafford was promising; he recorded 22 appearances in all competition during his previous season.  
The arrival of Wan-Bissaka form Crystal Palace distorted the Portuguese growth at Old Trafford.
Rumors suggest that Manchester United is willing to listen to offer for the 20- years-old player.
Staying at Old Trafford might limit his development;  the young defender will have to compete with Ashley Young and Matteo Darmian for the backup spot.
Dalot who still have 4 years contract at Old Trafford would not be allow to leave cheaply, however going out on loan might be a better option to the promising defender, some clubs in the Championship will love to sign him on loan.
EPL: Dayot Upamecano opens up on Manchester United speculation
This might not be good news for English Premier League club Manchester United as they have been told that they are not alone in the race for Dayot Upamecano and it is made clear that there are yet to be a concrete offer for his signature.
The player himself made this known when he admitted he has been in great demand but noted that he does not know what the future holds for him as he has just signed a new contract with his club because he wants to be with his teammates.
The RB Leipzig was also on Arsenal radar but with the capture of Gabriel Magalhaes, the Red Devils will now enjoy a free run for his signature in   January.
It is understood that manager Ole Gunnar Solskjaer is a big fan of the 21-year-old as he was attracted by his impressive performances on RB Leipzig's run to the Champions League semi-finals.
However, reports claim that the Red Devils board is not too convinced about the readiness of Dayot Upamecano for a first-team football in the English Premier League and that has to be sorted out before an official bid is submitted to his club in January.
Transfer: How Cristiano Ronaldo is still helping United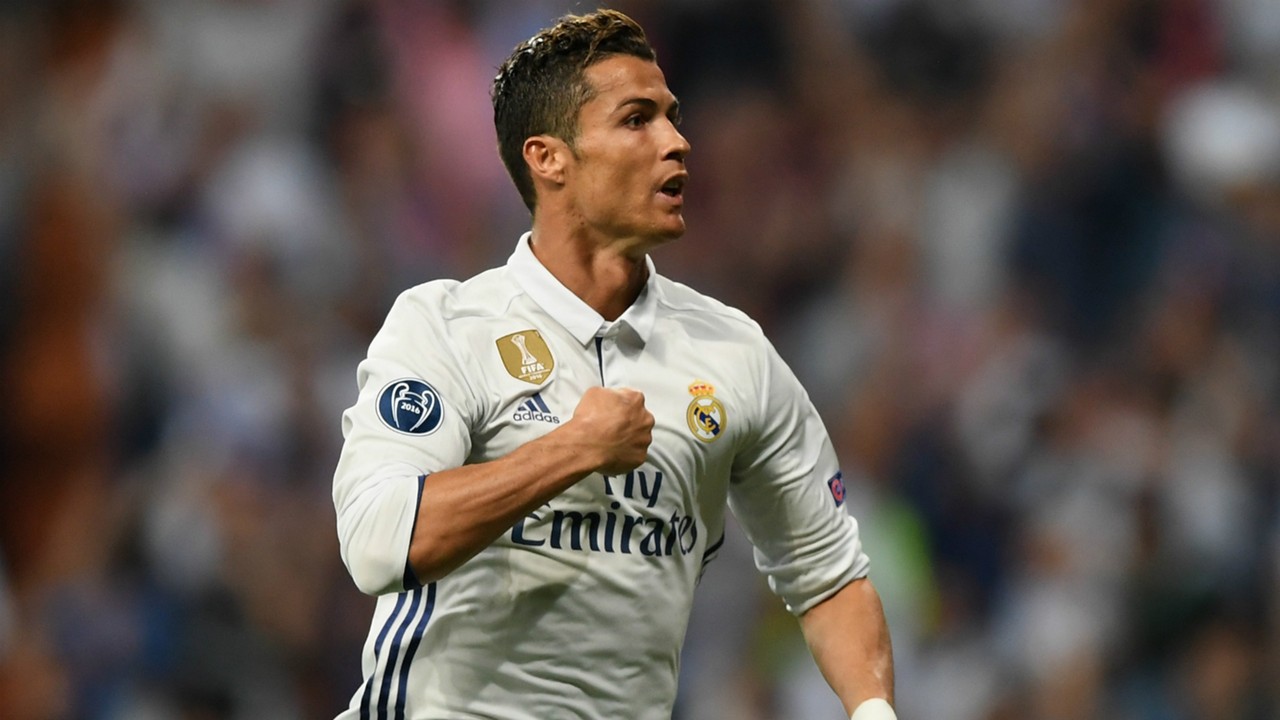 Juventus star, Cristiano Ronaldo might have parted ways with his former club, Manchester United but that does not mean he has not been having one influence or the other on the club.
This was made known by former defender Patrice Evra who claims that the Portuguese star played a major role in bringing Bruno Fernandes to Manchester United in the last winter transfer window.
He revealed that Cristiano Ronaldo was the one who gave the go-ahead to the club to move in for Bruno Fernandes as they did not know anything about the player before his capture.
Patrice Evra stated that Bruno Fernandes is now making a massive impact at the club by ensuring more wins and helping to bring out the best in Paul Pogba.
Bruno Fernandes has even boasted that the best is yet to be seen of him as he has been training very hard to help his team the more in the coming season.
However, Cristiano Ronaldo remains a living legend of Manchester United as he made a very big impact at the Old Trafford, including winning of the Champions League, the Premier League as well as winning the World Best Footballer award as a Red Devils player under manager Alex Ferguson.
Manchester United are £2m close to sealing 19-year-old sensation
The search by English Premier League club Manchester United continues for players that will turn their season around but they are only close to sealing one.
Manchester United are keen on a new defender that will partner Harry Maguire and have been linked with French Ligue 1 outfit Monaco star, Benoit Badiashile with their first bid rejected.
According to AS, the Red Devils had submitted an offer of £25 million for the signature of Benoit Badiashile but Monaco rejected it because it was £2 million short of his release clause.
This means the Red Devils can complete the signing of the central defender if they return with an additional £2 million bid as that is the only way they can land him in January transfer window.
The Spanish outlet also adds that Monaco are not interested in parting ways with Benoit Badiashile because they still have a big need of him but they will be left with no choice if his release clause is tabled.
One area manager Ole Gunnar Solskjaer will focus on in January is the defensive department after seeing his team concede 36 goals   last season.
However, we expect to see more signings from the Red Devils in January.