Liverpool secure club future with latest move on this prospects
Curtis Jones, One of Liverpool's biggest prospect in the Academy ranks, have signed a long-term deal at Anfield.
He has signed a five year contract extension which means the Reds have been able to secure their future by keeping one of the best at the club.
The 19-year-old midfielder has made eight first-team appearances this season, scoring two goals in the FA Cup, including the winner against Everton in January.
Jones has come through the youth ranks at the Anfield club, first joining them at under-nine but now he's grown and has been fingered as those that would be promoted in the coming season.
The young lad will now continue his development under manager Jurgen Klopp as he has been handed an improved deal.
Liverpool have got a number of young prospects, and it is expected we see more of them in the coming season especially if the club hierarchy insists on not getting involved in the summer transfer window after claiming that the current squad has got all it takes to compete for another year.
However, Curtis Jones expressed delight for signing a new and improved deal with his childhood club and will only hope to be a part of the first team next season.
Ligue 1 coach might be left disappointed with William Saliba's claim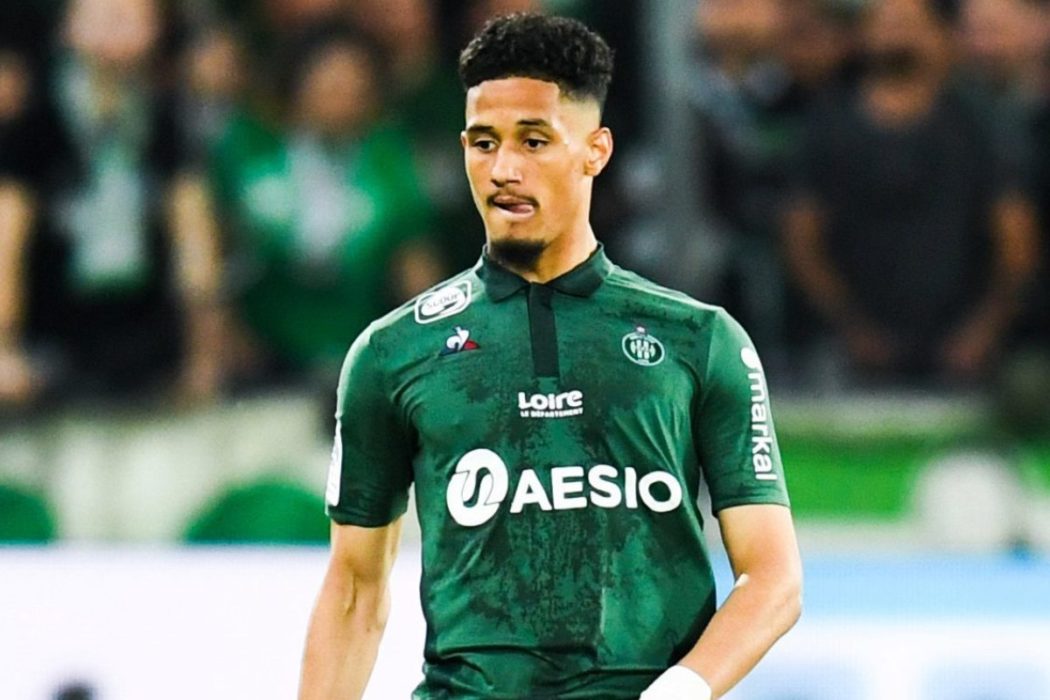 French Ligue 1 outfit Saint Etienne manager Claude Puel will be left disappointed following claims by William Saliba that he is fine at Arsenal and have a positive relationship with manager Mikel Arteta.
In an interview with Arsenal legend Ian Wright, the Frenchman had to spoke on life at the Emirates Stadium and was made to react to claims by his former manager about him not playing.
The North London had secured the signature of William Saliba from the Ligue 1 outfit last summer transfer window but loaned him back to the club to continue his development for a season.
However, his development was in his loan season with Saint Etienne was hampered with injury as he could not get enough playing time before returning to the Emirates Stadium. He has now been told by the Spanish boss that he is not ready for the challenge as he is still held back from his debut.
This development drew the attention of Saint Etienne manager Claude Puel who claims that the North London outfit are being unfair to William Saliba as he hailed the quality of the player.
Now he will be disappointed to learn that the player is fine after insisting that it is a dream for him to play for Arsenal and he has a very positive relationship with manager Mikel Arteta.
The 19-year-old revealed that he has been speaking with the former Man City assistant manager when he was in France through messages and the relationship has gotten better with his presence at the club.
Meanwhile, William Saliba is yet to speak good English but he is being helped by Pierre-Emerick Aubameyang, Alexandre Lacazette, and the coach, he told Ian Wright.
There are chances that he will still get his chance under manager Mikel Arteta this season and that is highly anticipated by many.
Liverpool not giving up on Bundesliga defender as Virgil's cover
English Premier League outfit Liverpool are not giving up on the signature of German Bundesliga outfit RB Leipzig defender Dayot Upamecano despite the obstacles.
The Red Devils are desperate to land a new defender that will serve as a cover in the coming January winter transfer window as they already lost Dutch defender Virgil Van Dijk to injury during the Merseyside derby against Everton. He is out of the season to treat the knee injury.
Dayot Upamecano is one of the top targets for the Merseyside outfit but the fact that he has just signed a new contract with the club that should keep him in Germany until 2023 makes it a little difficult for him to move as soon as in January transfer window.
Man United are also obstacles in the bid by the Premier League title holders to secure the signature of the RB Leipzig defender as they are also keen on his service and have made a bid in the last summer transfer window but were turned down.
Liverpool are being handed a major hope by the Sunday World report which claims that the German Bundesliga outfit are expecting a bid for Dayot Upamecano in January and will be willing to accept about £40 million for his signature.
However, Liverpool are not considering any of the obstacles as they are keen to defend the Premier League title with a solid defence. Dayot Upamecano is known to be a player of high quality that can compete at a higher level.
The fact that Dayot Upamecano can walk into the team and pair Virgil Van Dijk when he fully returns from his long injury spell makes him a good deal for Liverpool to invest in.
Liverpool enjoyed a smooth run in the English Premier League last season to win the title and there is a bid by manager Jurgen Klopp to defend it. They are currently second after a win against Sheffield United on Saturday.
EPL: Chelsea already know their fate with this target
West London outfit Chelsea have learned that they will not be able to land their top target and Borussia Dortmund striker Erling Haaland as he favours a move to the Spanish la Liga outfit Real Madrid in the summer window.
According to ABC, the Borussia Dortmund striker has been attracting interest from several clubs across Europe with Man United also making an attempt to land his signature but he is more determined to join the Spanish La Liga giants by snubbing interests from the English Premier League, including Chelsea.
The 20-year-old is one of the hottest teenagers in Europe as he is attracting interest from several to[p clubs with a move away from the German Bundesliga outfit very likely in the next summer transfer window.
Real Madrid boss Zinedine Zidane had hinted earlier that he is a big fan of the 20-year-old and it has been reported that he has held talks with the player's camp over a possible move as soon as the summer transfer window is opened again.
The Norwegian international found the back of the net 21 times in 24 games for the german Bundesliga outfit and he could be on his way but for a fee of £68 million with his contract expected to run out in 2022.
Real Madrid have identified a number of players including Liverpool target and Paris Saint Germain forward Kylian Mbappe as possible signings for the summer transfer window as the club prepares for massive recruitment and reshuffling of the team.
However, the West London outfit will have to make move for other targets if they must bring in a new striker next season.
Manager Frank Lampard risks being sacked because of the inconsistent results from his team so far this season. An improvement is highly demanded by the club or he could be forced to leave earlier than expected.