An agreement reached for Jadon Sancho
A lot is being reported about Man United's interest in England international winger Jadon Sancho and their inability to agree on a deal with his parent club Borussia Dortmund.
One thing that has been established is the fact that Jadon Sancho is a top target for Man United with manager Ole Gunnar Solskjaer keen on him to add quality to his team ahead of next season's challenge.
A deal for Jadon Sancho was initially abandoned by Man United, according to reports as a result of the £100 million demand which is not realistic to meet but it is now claimed that they have returned for other talks in a bid to broker a deal.
However, Bleacher Report claims that the two clubs have now reached an agreement in the last meeting to adopt a 'respectful manner' in talks and handling of the deal.
The report added that the Red Devils were unhappy with the handing of the deal at the initial stage which led to the leakage of the details of the negotiation to the public.
While there is no report of an agreement of the fee between the two clubs, Man United have succeeded in putting the negotiation under control and that could help them strike a deal before the end of the summer window.
EPL: Liverpool can have their target for £90 million
English Premier League title holders Liverpool have been told by Wolverhampton Wanderers that they can now have attacker Adama Traore for a fee of £90 million.
The Premier League team made their price known for the 24-year-old after learning of the interests coming from top teams including Liverpool and Man United.
The former Barcelona youngster has been highly rated to have attracted the interests from top clubs after scoring six goals and 12 assists in 45 games last season but he is yet to score a goal this season or provided any assist in seven appearances for Wolverhampton Wanderers.
Adama Traore has a contract with Wolverhampton Wanderers until the summer of 2023 but the chances of seeing out his contract with the club are very slim because of the interest he is attracting from other top teams.
Man United will soon part ways with Nigerian international striker Odion Ighalo and they will need a backup for Edison Cavani who only has two years to spend at the club. Adama Traore is a younger player that is tipped to have a great future and will be a big deal for the Red Devils.
Liverpool are also interested in the signing of Adama Traore as they are not sure of keeping Brazilian international Roberto Firmino for a longer period because he is already attracting interest from Spanish la Liga outfit Real Madrid and could consider a move in the summer.
However, Calcio Mercarto reports that Wolves are willing to let go of Adama Traore but that will not happen if Liverpool or any of the suitors do not meet with the £90 million asking price because they are not willing to negotiate the deal.
Meanwhile, Spanish la Liga outfit Barcelona are reported to be planning a return for Adama Traore to Cam Nou but the asking price might be the stumbling block to the deal.
Ligue 1 coach might be left disappointed with William Saliba's claim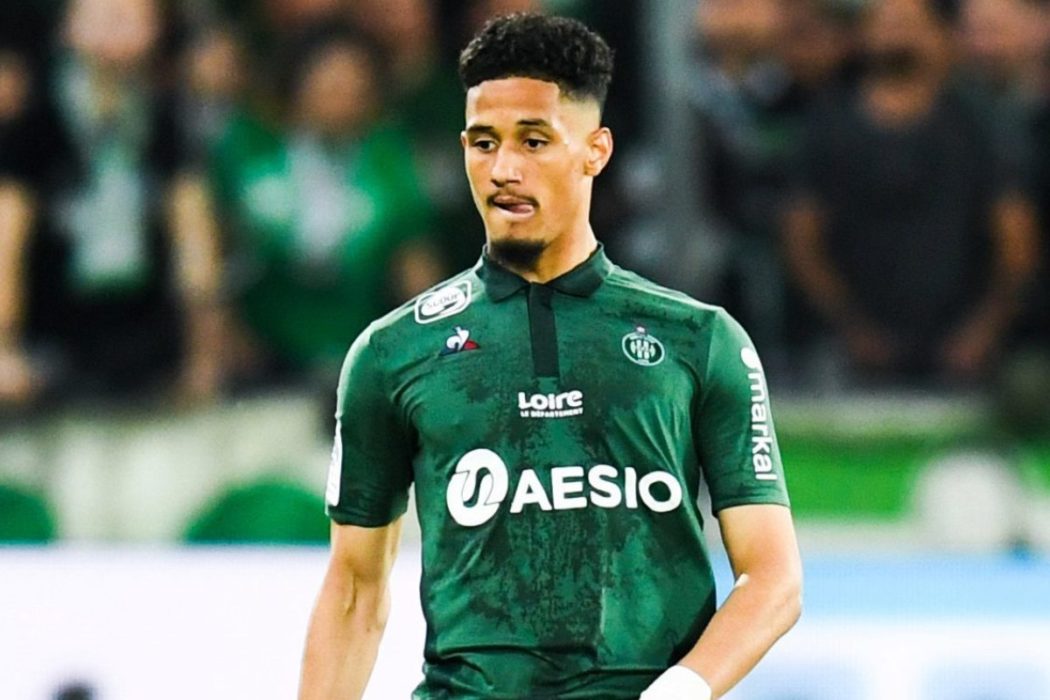 French Ligue 1 outfit Saint Etienne manager Claude Puel will be left disappointed following claims by William Saliba that he is fine at Arsenal and have a positive relationship with manager Mikel Arteta.
In an interview with Arsenal legend Ian Wright, the Frenchman had to spoke on life at the Emirates Stadium and was made to react to claims by his former manager about him not playing.
The North London had secured the signature of William Saliba from the Ligue 1 outfit last summer transfer window but loaned him back to the club to continue his development for a season.
However, his development was in his loan season with Saint Etienne was hampered with injury as he could not get enough playing time before returning to the Emirates Stadium. He has now been told by the Spanish boss that he is not ready for the challenge as he is still held back from his debut.
This development drew the attention of Saint Etienne manager Claude Puel who claims that the North London outfit are being unfair to William Saliba as he hailed the quality of the player.
Now he will be disappointed to learn that the player is fine after insisting that it is a dream for him to play for Arsenal and he has a very positive relationship with manager Mikel Arteta.
The 19-year-old revealed that he has been speaking with the former Man City assistant manager when he was in France through messages and the relationship has gotten better with his presence at the club.
Meanwhile, William Saliba is yet to speak good English but he is being helped by Pierre-Emerick Aubameyang, Alexandre Lacazette, and the coach, he told Ian Wright.
There are chances that he will still get his chance under manager Mikel Arteta this season and that is highly anticipated by many.
Liverpool not giving up on Bundesliga defender as Virgil's cover
English Premier League outfit Liverpool are not giving up on the signature of German Bundesliga outfit RB Leipzig defender Dayot Upamecano despite the obstacles.
The Red Devils are desperate to land a new defender that will serve as a cover in the coming January winter transfer window as they already lost Dutch defender Virgil Van Dijk to injury during the Merseyside derby against Everton. He is out of the season to treat the knee injury.
Dayot Upamecano is one of the top targets for the Merseyside outfit but the fact that he has just signed a new contract with the club that should keep him in Germany until 2023 makes it a little difficult for him to move as soon as in January transfer window.
Man United are also obstacles in the bid by the Premier League title holders to secure the signature of the RB Leipzig defender as they are also keen on his service and have made a bid in the last summer transfer window but were turned down.
Liverpool are being handed a major hope by the Sunday World report which claims that the German Bundesliga outfit are expecting a bid for Dayot Upamecano in January and will be willing to accept about £40 million for his signature.
However, Liverpool are not considering any of the obstacles as they are keen to defend the Premier League title with a solid defence. Dayot Upamecano is known to be a player of high quality that can compete at a higher level.
The fact that Dayot Upamecano can walk into the team and pair Virgil Van Dijk when he fully returns from his long injury spell makes him a good deal for Liverpool to invest in.
Liverpool enjoyed a smooth run in the English Premier League last season to win the title and there is a bid by manager Jurgen Klopp to defend it. They are currently second after a win against Sheffield United on Saturday.