African Players Deserve More Respect, Samuel Eto Reveals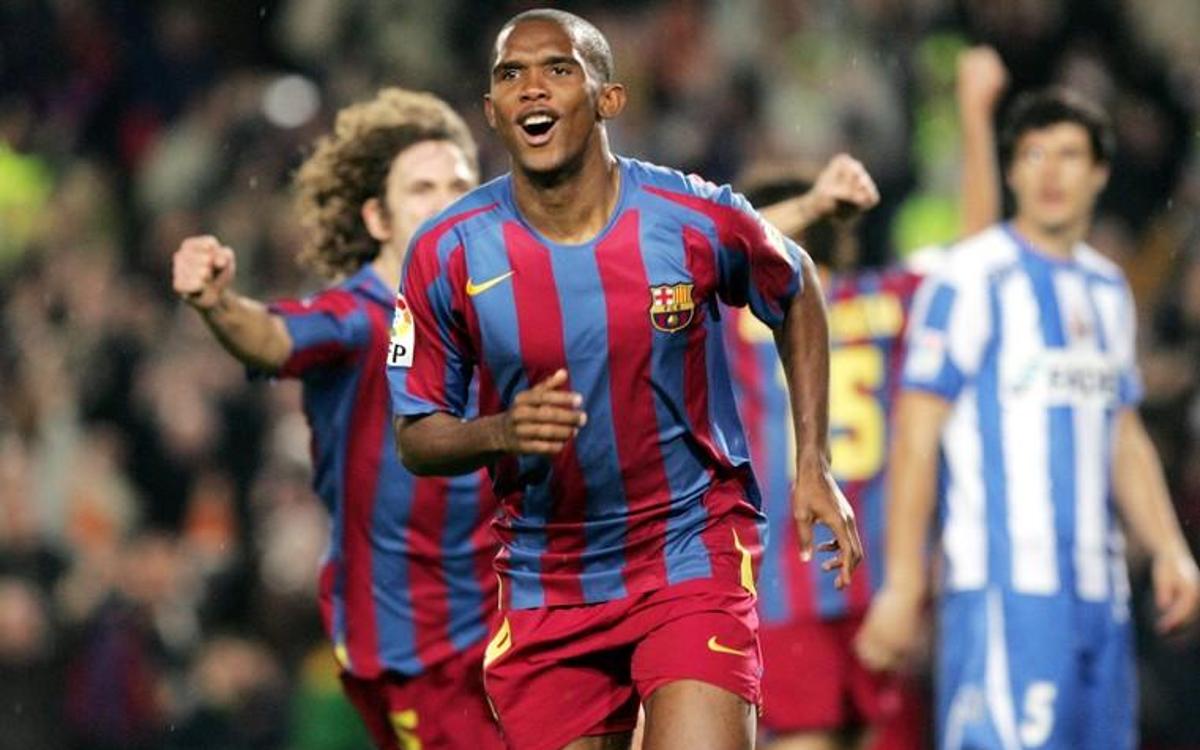 Former Chelsea striker Samuel Eto'o Fils has criticized the Ballon d'Or Award and other similar awards as he said that African players are not respected well enough.
Samuel Eto'o made this known in an exclusive interview with AFP on his visit to Paris last month.
According to the Cameroonian football legend, African players deserve more respect.
Only Liberian football legend George Oppong Weah has managed to win the Ballon d'Or Award and this happened in 1995.
Egyptian international Mohamed Salah came close to winning the Award in 2018 as he finished in sixth position.
Salah has made the list of 30 nominees for the 2019 Ballon d'Or Award alongside Liverpool teammate and Senegalese international Sadio Mane.
Arsenal and Gabonese international striker Pierre-Emerick Aubameyang also made the list.
The three players finished as the leading goalscorer in the Premier League with 22 goals.
Sadio Mane has been one of the best players in the Premier League this season after scoring six goals to propel the Reds to the top of the table.
On his part, Mohamed Salah has scored five goals in the Premier League.
Gabonese international striker Pierre-Emerick Aubameyang is the topscorer for Arsenal in the league this season with eight goals after 11 games in the Premier League.
Tottenham clash: Arteta makes a NO case for Aubameyang
Arsenal manager Mikel Arteta has been faced with questions on what would be the role of Gabon International Pierre-Emerick Aubameyang when his team resume hostilities against Tottenham in the North London derby.
This question has become necessary with Eddie Nketiah facing a ban after being handed a red card in Leicester City draw game following his tackle on James Justin.
It is no longer news that Pierre-Emerick Aubameyang has not been playing as a central striker despite his goals tally at the club and there could be a need to have a formidable force when Arsenal meet Tottenham in their next game.
Mike Arteta has therefore given the answer "NO" as he claims to have a number of options for the central striker role and will put then into consideration.
Alexander Lacazette has not been in the best of form for the past few games as he has not been consistent with goal scoring. This is the reason why it was asked if Pierre-Emerick Aubameyang will be given the nod to lead in the attack ahead of anyone.
Arteta noted that there is a need to keep up the firepower of the team without losing its balance and that will strongly inform the choice of players for the game.
Pierre-Emerick Aubameyang is Arsenal's leading goal scorer this season having scored 23 so far, with 20 coming in the English Premier League.