See What Europa League Winner Says Over United's Managerial Position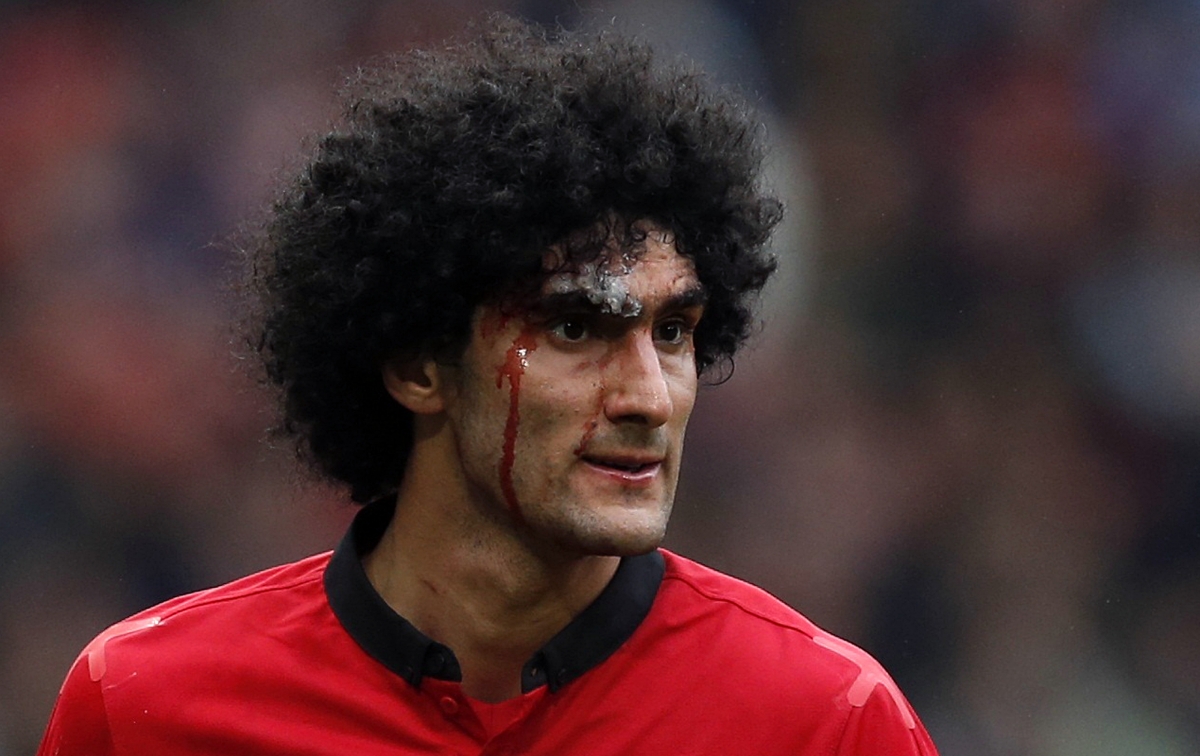 Former Manchester United midfielder Marouane Fellaini has spoken out over the current unwanted situation at Old Trafford, including the player's activities on social media.
The Belgian international, who speaks at length with reporters, said the club hierarchy are always eager to terminate manager's contract once events aren't turning out the way they wanted.
He said: ""They brought in Moyes, they didn't give him time. They brought in Van Gaal, they gave him two years and we started to do some things, he won the cup, but after that they sacked the manager because they want to win quickly, I think. A manager like Van Gaal tactically is very strong and has a lot of experience and they sacked him,"
He claimed that the board were too quick to fire former manager José Mourinho who led the team to Europa League glory in his first year as United manager.
He said: "They brought in one of the best managers in the world in Jose Mourinho, he wanted to build a team and they sacked him. It's not easy to build a team in that time, you need more than two years.
"For me, yes [United were too hasty in sacking Mourinho] because a manager like that comes and he needs a lot of players to implement his own philosophy. He wanted to build his team and after two years, or two years and a half, they decided to sack him because the results were not there,"
He equally criticized some player's decision to go straight to social media after matches rather than analyze their performance and see where they need to develop ahead of next fixture.
"You see some players go straight into the dressing room after games and go straight onto social media. It's wrong." he concluded.
Why Solskjaer Wasn't Interested In 15-goal Poacher
Manchester United were said to be in contention for Portuguese wonderkid Joao Felix in the summer but Solskjaer surprisingly pulled out of the race to sign him.
Solskjaer's reasons for taking such a decision were unclear to many until The Athletic reported this morning that the manager took such step because of the youngster's lack of physical presence.
The Athletic revealed that the Norwegian boss wasn't convinced with Felix's physical appearances and he doubted if he can cope with the league's physical-demanding nature.
His decision to pull out of the race gave Spanish side Atletico Madrid the chance to lure the 19-year-old to the Wanda Metropolitano Stadium in in the summer.
It was reported that Diego Simeone's side paid a huge £113m to Benfica before they finally sealed a deal for the Portuguese star who scored 15 goals and nine assists last season.
As much as United's decision to end interest in the player has a concrete reason, they ought to have competed for the player due to his overall potentials and his goalscoring prowess.
Since his switch to Atletico Madrid, Joao Felix has scored three goals and one assist. He definitely has a great future ahead of him, and United won't hesitate to reignite interest in him when the opportunity arises again.