See What Europa League Winner Says Over United's Managerial Position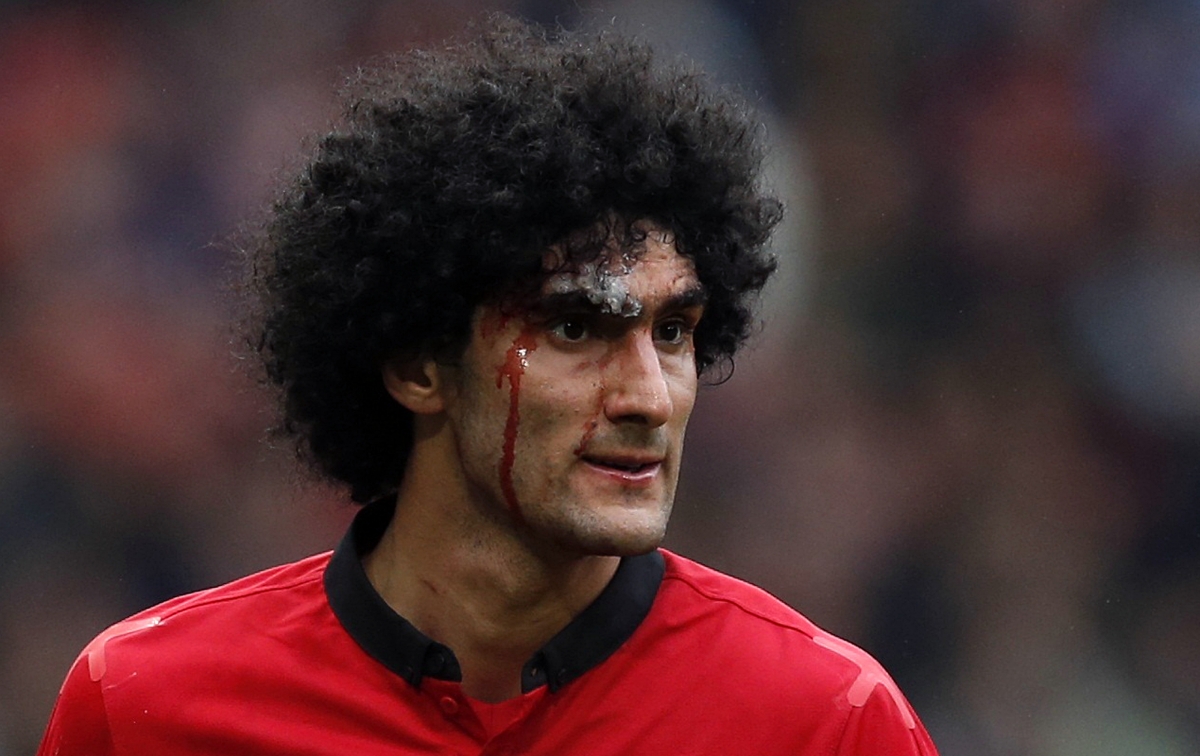 Former Manchester United midfielder Marouane Fellaini has spoken out over the current unwanted situation at Old Trafford, including the player's activities on social media.
The Belgian international, who speaks at length with reporters, said the club hierarchy are always eager to terminate manager's contract once events aren't turning out the way they wanted.
He said: ""They brought in Moyes, they didn't give him time. They brought in Van Gaal, they gave him two years and we started to do some things, he won the cup, but after that they sacked the manager because they want to win quickly, I think. A manager like Van Gaal tactically is very strong and has a lot of experience and they sacked him,"
He claimed that the board were too quick to fire former manager José Mourinho who led the team to Europa League glory in his first year as United manager.
He said: "They brought in one of the best managers in the world in Jose Mourinho, he wanted to build a team and they sacked him. It's not easy to build a team in that time, you need more than two years.
"For me, yes [United were too hasty in sacking Mourinho] because a manager like that comes and he needs a lot of players to implement his own philosophy. He wanted to build his team and after two years, or two years and a half, they decided to sack him because the results were not there,"
He equally criticized some player's decision to go straight to social media after matches rather than analyze their performance and see where they need to develop ahead of next fixture.
"You see some players go straight into the dressing room after games and go straight onto social media. It's wrong." he concluded.
Man United Face Serious Threat For Redhot Striker
Fallen Premier League giants Manchester United are potentially facing a big threat from German Bundesliga giants Borussia Dortmund in their bid to sign in-demand Red Bull Salzburg star Erling Haaland.
The interest of Borussia Dortmund in Erling Haaland was revealed by popular German newspaper SportBild.
It was revealed that Erling Haaland has a release clause of €20m in his Red Bull Salzburg contract.
Erling Haaland is one of the most coveted players in the world after his sensational performance for Red Bull Salzburg this season.
The Norwegian international joined the Austrian Bundesliga champions from Molde FC of Norway during the January transfer window.
Manchester United and Borussia Dortmund are not the only clubs interested in Erling Haaland.
Major European sides like Real Madrid, Barcelona and Juventus are also keen on signing the 19-year-old striker.
Erling Haaland has scored 27 goals in 20 games in all competitions in the colors of Red Bull Salzburg.
He has scored eight goals for Red Bull Salzburg in the Champions League this season and the Norwegian striker is the second top scorer in the competition behind Bayern Munich star Robert Lewandowski.
Polish national team skipper Robert Lewandowski has scored 10 goals in just five Champions League games.
Erling Haaland would be hoping to add to his eight goals on Matchday six when they host reigning champions, Liverpool.