See What Europa League Winner Says Over United's Managerial Position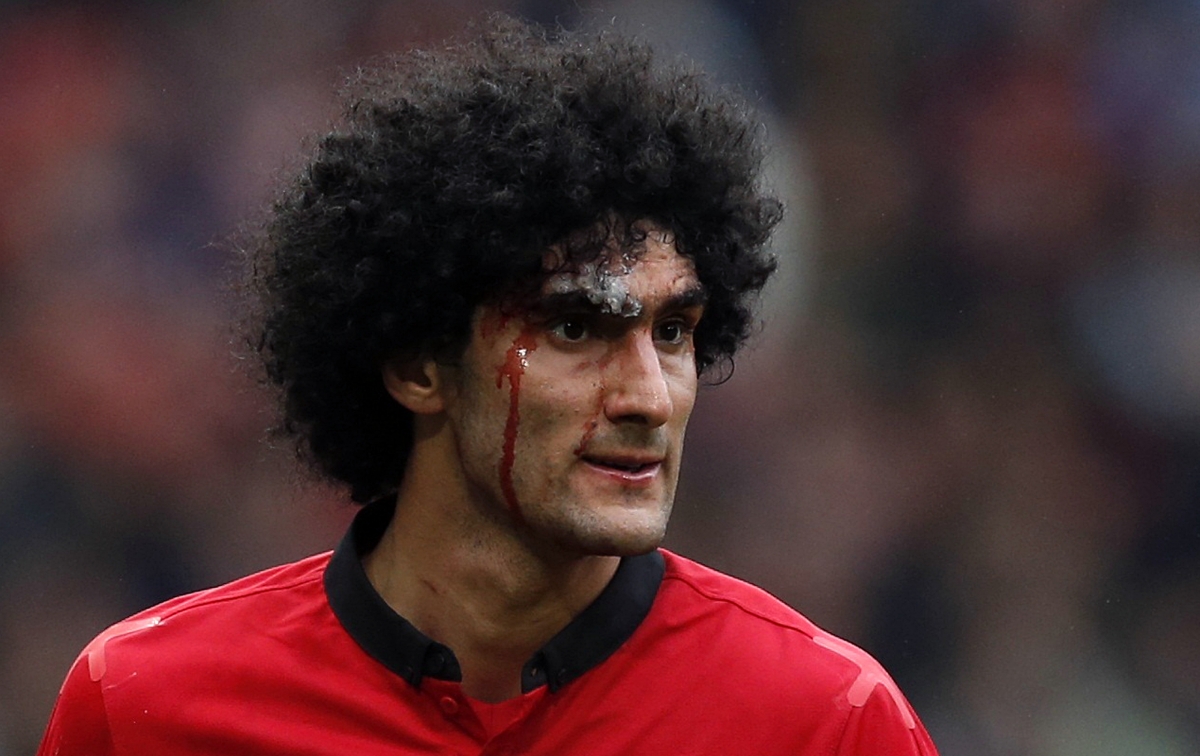 Former Manchester United midfielder Marouane Fellaini has spoken out over the current unwanted situation at Old Trafford, including the player's activities on social media.
The Belgian international, who speaks at length with reporters, said the club hierarchy are always eager to terminate manager's contract once events aren't turning out the way they wanted.
He said: ""They brought in Moyes, they didn't give him time. They brought in Van Gaal, they gave him two years and we started to do some things, he won the cup, but after that they sacked the manager because they want to win quickly, I think. A manager like Van Gaal tactically is very strong and has a lot of experience and they sacked him,"
He claimed that the board were too quick to fire former manager José Mourinho who led the team to Europa League glory in his first year as United manager.
He said: "They brought in one of the best managers in the world in Jose Mourinho, he wanted to build a team and they sacked him. It's not easy to build a team in that time, you need more than two years.
"For me, yes [United were too hasty in sacking Mourinho] because a manager like that comes and he needs a lot of players to implement his own philosophy. He wanted to build his team and after two years, or two years and a half, they decided to sack him because the results were not there,"
He equally criticized some player's decision to go straight to social media after matches rather than analyze their performance and see where they need to develop ahead of next fixture.
"You see some players go straight into the dressing room after games and go straight onto social media. It's wrong." he concluded.
EPL: Best Replacements For Outgoing Aubameyang At Arsenal
Arsenal fans worldwide are anxious over the long-term future of skipper Pierre-Emerick Aubameyang at the club as he has 12 months to run on his Gunners contract at the moment. Their fears over the future of the Gabonese international was not helped by the son of club owner Stan Kroenke.
According to Josh Kroenke, Arsenal are planning to sell some of their big names this summer and that the club will benefit from the sale of these players on the long run. Josh Kroenke has further cast doubts over  the future of Aubameyang who's attracting serious interest from other clubs.
Apart from being the club skipper, Pierre-Emerick Aubameyang is also one of the top performers in the team on a weekly basis and it would be difficult to sign an efficient replacement for him.
Aubameyang won the Premier League Golden Boot last season alongside Mohamed Salah and Sadio Mane, both from Liverpool after the three players scored 22 goals at the end of the 38-game season. In total, the Arsenal captain scored 31 goals in all competitions.
In the current season, Aubameyang has maintained his status as the go-to man for goals at Arsenal after netting 20 goals in all competitions before the season ended prematurely because of Coronavirus. 17 of those 20 goals came in the Premier League.
Arsenal are already searching for a replacement in the event that Aubameyang leaves the North London outfit this summer. Here are the best options available:
1. Edinson Cavani – PSG hitman Edinson Cavani would be a free agent in the coming weeks and he could be a cheaper alternative for Arsenal in the quest to replace Aubameyang. Arsenal will have to pay a lot of money in weekly wages to make the transfer possible.
2. Jonathan David – Canadian international Jonathan David has been scouted by Arsenal on several occasions this season. He has scored 23 goals for Belgian club Gent this season.
3. Odsonne Edouard – French attacker Odsonne Edouard is another option for Arsenal in their quest to find a replacement for the aforementioned Aubameyang. Edouard has been in red-hot form for Celtic this season and he has proven that he has the required quality to make the step up to the Premier League.