Hertha Berlin given condition to keep hold of Marko Grujic
German Bundesliga outfit Hertha Berlin are desperate to keep hold of Liverpool loanee Marko Grujic but that will only happen if one condition is met by the club.
Bundesliga outfit given condition to keep hold of Liverpool loanee, This is after it has been confirmed that Marko Grujic has got a number of clubs lined up to secure his signature at the end of the season owing to his brilliant performance which has caught a lot of attention.
The chances of Marko Grujic returning to the Anfield under manager Jurgen Klopp are slim because of the number of options available at the club but the German Bundesliga outfit might also not have him as well.
However, it is understood that a final decision has not been made by the Reds team on Marko Grujic especially after he held a meeting with Liverpool sporting director Michael Edwards.
It is claimed that the Reds still want him to continue his loan spell away but it is not clear if he will still remain with Hertha Berlin or to another destination.
Therefore, Hertha Berlin have been given the condition to qualify for a European competition to stand the chance of keeping the star player so that he can as well benefit experience from European competitions.
EPL: Why Manchester United Are Scared To Sell Anthony Martial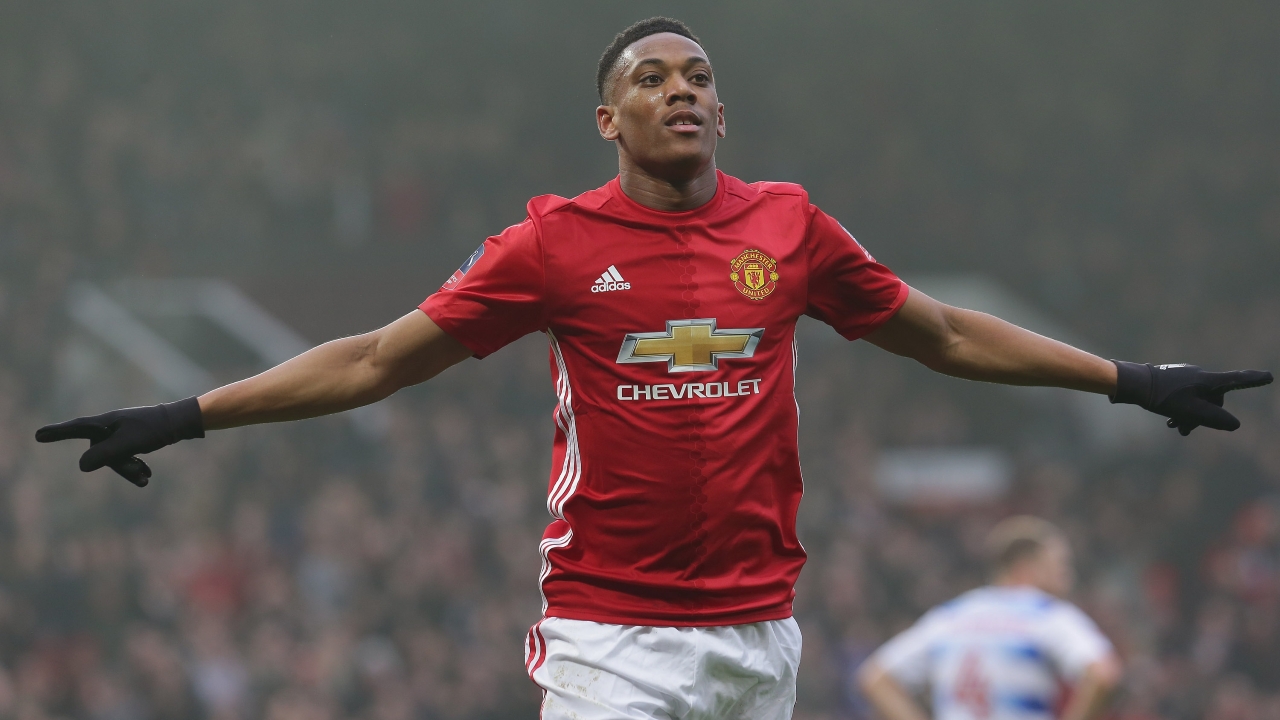 Manchester United legend Gary Neville has delivered a damming verdict on Anthony Martial and his inconsistent displays for the Red Devils.
According to the former Manchester United skipper, the club is frightened to death to sell Anthony Martial.
Gary Neville criticized the French international player shortly after his below-par outing for Manchester United during the Premier League clash at the home of league leaders Liverpool.
The ex-Manchester United right-back told Sky Sports that manager Ole Gunnar Solskjaer would give Anthony Martial enough time to prove himself worthy of playing for a big club like Manchester United.
Anthony Martial was heavily criticized for his performance during the Liverpool game at the weekend especially after he missed a very good chance for Manchester United while the scoreline was 1-0 in favour of hosts Liverpool who had taken a 15th-minute lead through Virgil Van Dijk.
Martial had the chance to equalize for the Red Devils in the second half only for him to fluff his lines.
The Frenchman and Manchester United were eventually on the receiving end of a 2-0 defeat with Mohamed Salah netting the clinching goal in added time.
Anthony Martial has scored 11 goals in all competitions for Manchester United this term.