EPL: 6 Players Manchester United Could Sign In January Transfer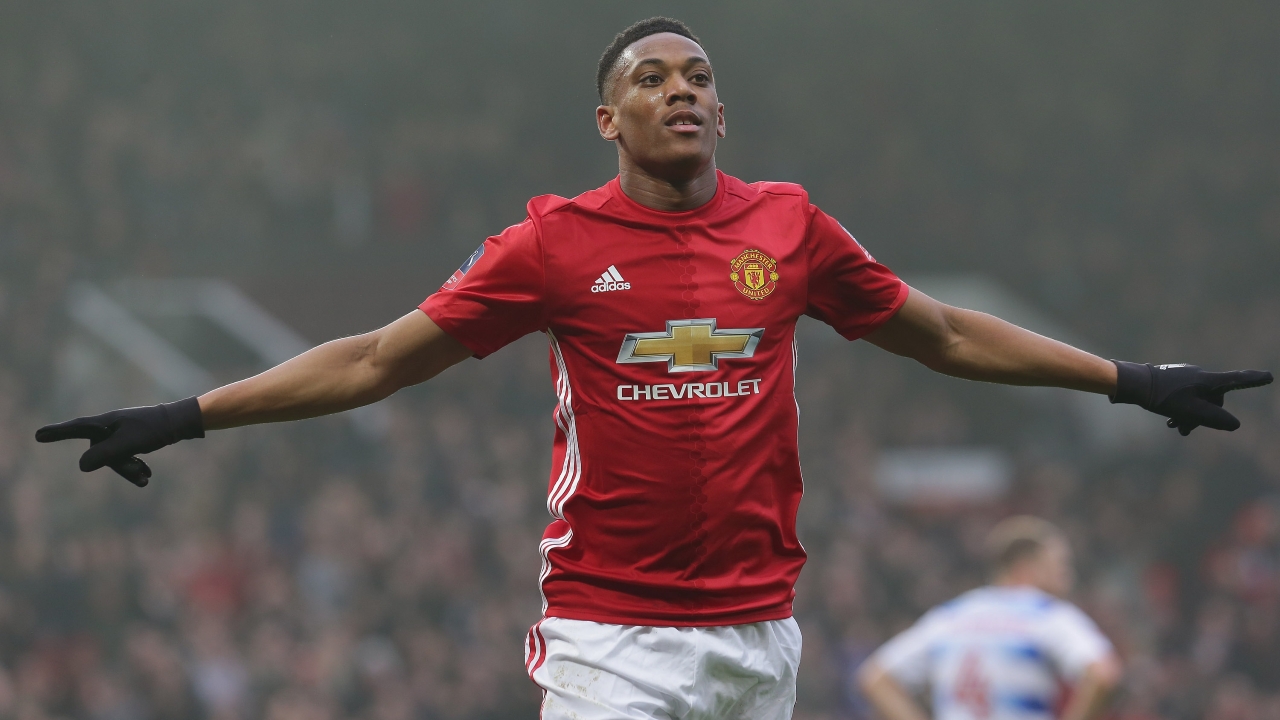 Manchester United might need to delve into the transfer market to add to their attacking options especially after the injury to leading goalscorer Marcus Rashford.
The England international has enjoyed his best season as a footballer for the first team but he'll most likely miss the next two months as a result of the double stress fracture at his back in what's a big blow to Manchester United.
After Marcus Rashford who has scored 19 goals in all competitions, the next goalscorer for Manchester United is Anthony Martial who has 11 goals in all competitions.
Manchester United could explore the loan option to get in a replacement for Marcus Rashford on the short-term.
According to the Manchester Evening News (MEN), Manchester United could have up to six options as regard loan signings of players with three of them from the Premier League.
The Chelsea striker duo of Michy Batshuayi and Olivier Giroud are available for Manchester United but the Blues might not want to release either of them to a direct competitor for a top-four spot in the league.
Southampton striker has zero goal in 17 appearances for the Saints in his first season with most coming as a substitute. He is also an option for the Red Devils.
Real Madrid striker Luka Jovic, Borussia Dortmund star Paco Alcacer and PSG striker Edinson Cavani are also loan transfer options.
Potential Replacements For Outgoing Odion Ighalo At Manchester United
Nigerian striker Odion Ighalo is almost helpless as his Manchester United dream is set to come to an end after some months. The former Super Eagles star is on the verge of returning to parent club Shanghai Shenshua in the Chinese Super League as his loan deal at the Theatre of Dreams ends in a matter of days.
Ighalo wants to stay on at the Premier League club but the two teams have not been able to reach a conclusion to this effect. Manchester United want the striker to complete the current season with no obligation to sign him permanently, while Shanghai Shenshua are adamant that the Red Devils will have to sign the player if they want to retain his services beyond the May 30 expiration date for his loan transfer to Manchester United as agreed between the two clubs when Ighalo became a Red Devil at the end of January.
Odion Ighalo has been able to fulfil a lifelong dream of playing for Manchester United at the age of 30 and he has also done well more than expected with a return of four goals in just three starts. Age is however not on his side which is the main reason behind Manchester United's reluctance to sign him on a permanent deal. The target for Manchester United is to sign a younger striker this summer leading us to possible striker targets to replace Odion Ighalo at the club:
1. Timo Werner – He has scored goals for fun in the German Bundesliga this season including a hattrick during the 5-0 thrashing of hosts Mainz 05 at the weekend. The RB Leipzig star now has 24 league goals.
2. Moussa Dembele – The Frenchman has been the subject of a €70m bid from Manchester United according to earlier reports. The Lyon striker is also a target for rivals Chelsea.
3. Harry Kane – The Spurs player would be the first choice on the list of potential replacements for Odion Ighalo if he's made available for a transfer.