EPL: 6 Players Manchester United Could Sign In January Transfer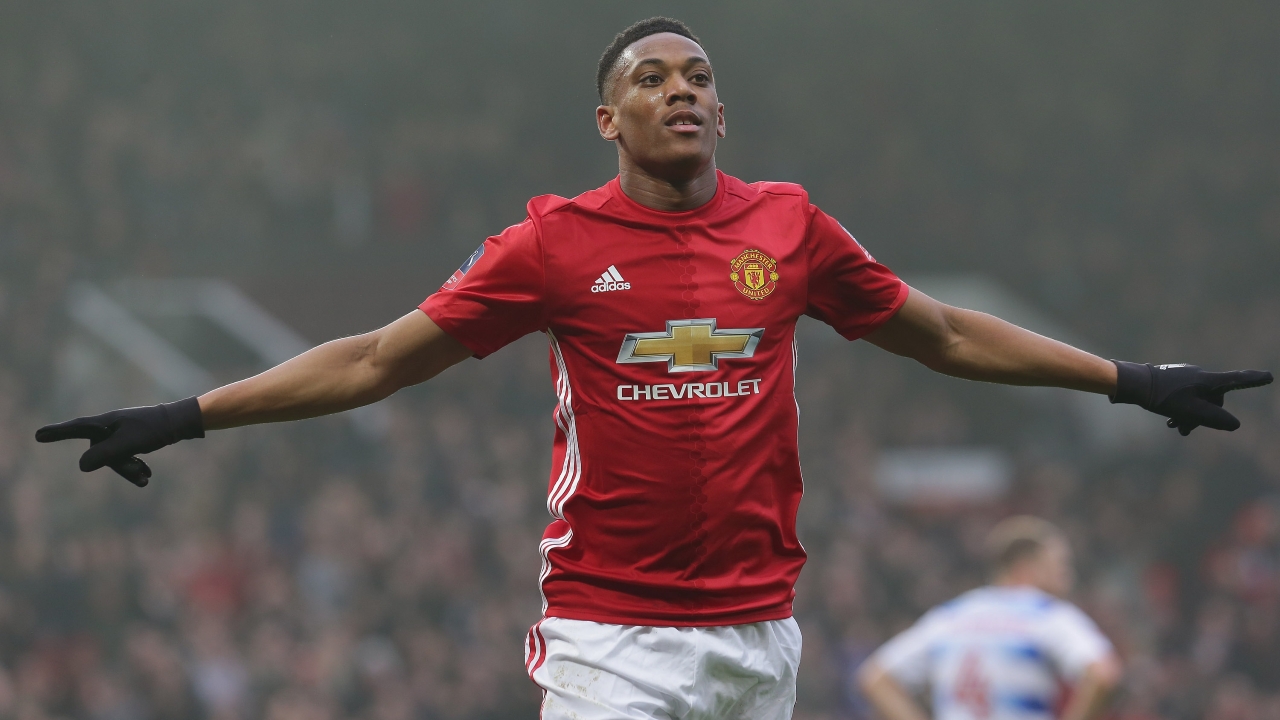 Manchester United might need to delve into the transfer market to add to their attacking options especially after the injury to leading goalscorer Marcus Rashford.
The England international has enjoyed his best season as a footballer for the first team but he'll most likely miss the next two months as a result of the double stress fracture at his back in what's a big blow to Manchester United.
After Marcus Rashford who has scored 19 goals in all competitions, the next goalscorer for Manchester United is Anthony Martial who has 11 goals in all competitions.
Manchester United could explore the loan option to get in a replacement for Marcus Rashford on the short-term.
According to the Manchester Evening News (MEN), Manchester United could have up to six options as regard loan signings of players with three of them from the Premier League.
The Chelsea striker duo of Michy Batshuayi and Olivier Giroud are available for Manchester United but the Blues might not want to release either of them to a direct competitor for a top-four spot in the league.
Southampton striker has zero goal in 17 appearances for the Saints in his first season with most coming as a substitute. He is also an option for the Red Devils.
Real Madrid striker Luka Jovic, Borussia Dortmund star Paco Alcacer and PSG striker Edinson Cavani are also loan transfer options.
EPL: Liverpool Legend Gives Verdict On Klopp Selling Salah This Summer
Liverpool legend Jamie Carragher has given his verdict on the news that manager Jurgen Klopp could sell star forward Mohamed Salah in the summer as he bids to add new players to the Reds attack.
The former Reds defender was surprised that Liverpool will think about selling Mohamed Salah who's the topscorer at the club this season.
Jamie Carragher believes that Liverpool won't sell Salah this summer before adding that Klopp will sign new players to improve his frontline ahead of next season.
It had been reported that Liverpool wants to sign both Jadon Sancho and Timo Werner.
Jadon Sancho plays his club football for Champions League last 16 recipient Borussia Dortmund, while Timo Werner plays his club football for another Champions League last 16 recipient in RB Leipzig.
Liverpool have been linked with the club-record £120m swoop of Jadon Sancho from Borussia Dortmund as the Reds want the young England international to return to the Premier League.
On his part, Timo Werner will set Liverpool back to the tune of £42m for his transfer from RB Leipzig to England next season.
The two players would cost around £162m and the possible sale of Mohamed Salah could fund the two transfers.
Timo Werner is also a target for both Chelsea and Manchester United though the petite German striker is said to favour a move to join Jurgen Klopp and his players at Anfield.
Jadon Sancho is also in the same situation with Chelsea and Manchester United also interested in him. He was a Premier League Player at Manchester City before his exit three years ago.
Liverpool are clearly not ready to relax despite a spectacular league season that has seen the Reds fail to win just one game. They have a 22-point lead over the chasing pack in the league with 11 games left.