Arsenal and Frenchman star striker Alexandre Lacazette has revealed that he's not thinking of leaving the Emirates Stadium despite his difficult start to his Arsenal's career.
The Frenchman wasn't given much game-time during Arsene Wenger't time but there have been good signs that he's is going to get much time on the pitch this season.
Unai Emery, though hasn't started the player more than a game this season, but he has claimed that the former Lyon star is in his plans for the campaign.
It was reported last month that Lacazette is considering leaving North London club after finding it difficult to break into Gunners starting lineup after one season.
However, the player has publicly debunked the report, claiming he is happy working with the former Sevilla manager.
According to him, he's in one of the best clubs in Europe and he's glad with his teammates.
He told reporters that getting regular time on the pitch would be a huge task to achieve but he is working hard in training to prove to Emery he deserves a chance.
The player started against Cardiff on Sunday, he was on the score sheet to help the club secure their second win of the season.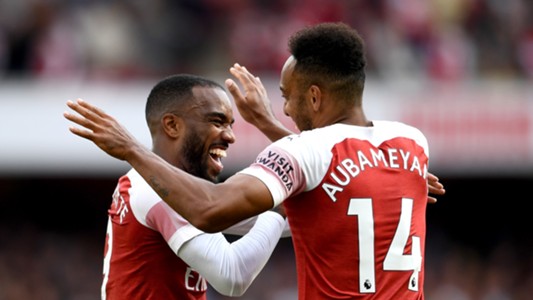 While speaking to The Star, he revealed his desire to work very hard in training.
"I don't know who said this stuff, but I am at one of the best clubs in London and I am happy at Arsenal,"