Thibaut Courtois now targeted by Real Madrid and PSG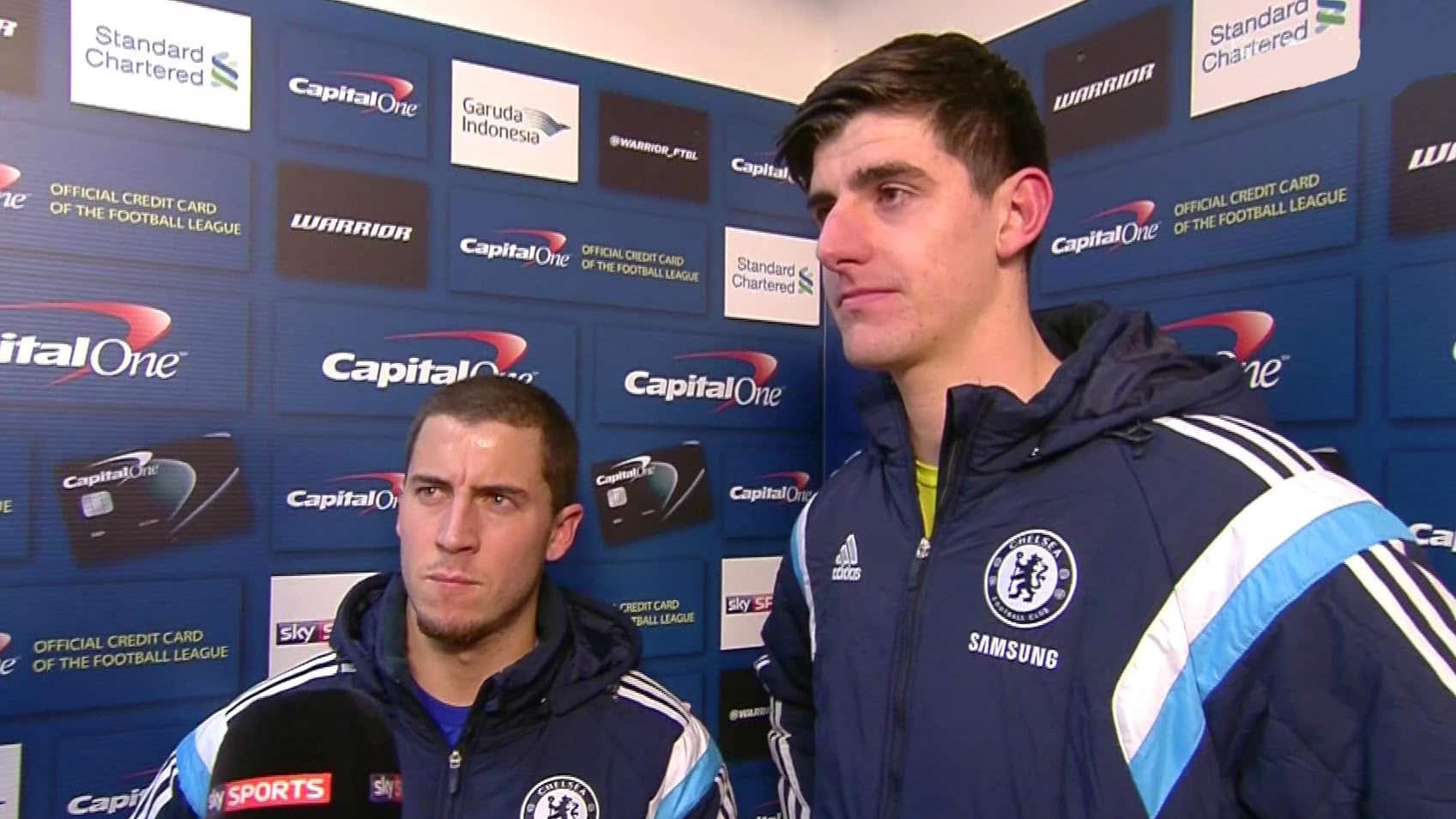 French league leaders Paris Saint Germain have joined Spanish champions Real Madrid in registering an interest for Chelsea goalkeeper Thibaut Courtois, according to new reports.
The future of the 25-year old has been up in the air recently, after failing to sign a new deal with the Premier League champions despite an offer being on the table for a while now.
He has even in the past stated his desire to relocate to Spain in order to be close to his kids which have seen Real emerge has favourites to sign the Belgian international.
French big spenders PSG, are now set to rival the Spanish club – who were dealt a transfer blow when primary target Kepa Arrizabalaga signed a new deal with his club Athletic Bilbao.
The 6ft 6in tall Belgian will not come cheap, however, which could be a problem for the French side who must now balance their books in respect of the UEFA Financial Fairplay regulations.
Real Madrid are also interested in Man United No. 1 David De Gea but might struggle to convince the Old Trafford club to sell, as the club hold the Spaniard in high regard and are reportedly set to pay him as much as the League's top most earners.
Chelsea also will be hoping to keep their own shot stopper and will be looking to offer him a massive contract extension.
Courtois has made 23 league appearances for Chelsea this season, keeping 12 clean sheets so far, only behind David De Gea (14) in that particular statistic.
True reason Barcelona are attracted to Olivier Giroud
Emerging reports claim that Spanish La Liga giants Barcelona are still interested in the signature of English Premier League outfit Chelsea striker Olivier Giroud in this January winter transfer window.
Barcelona have been linked with a number of attackers as they wish to add more strength to their attack knowing that the Uruguay international Luiz Suarez is alone in the attack and needs a backup.
French forward Ousmane Dembele is now injured and will be left out of the team until another two weeks which makes it necessary for the Blaugrana to add more players to their attack before the end of the month.
The Spanish La Liga boss Ernesto Valverde is reportedly willing to do all in his powers to bring Olivier Giroud to the Nou Camp before the end of this window as he has identified him as a player with top quality.
The sting interest in the former Arsenal player is coming when he is in a goal drought and failing to meet up to manager Maurizio Sarri's expectation at the Stamford Bridge.
So far this season, Olivier Giroud has been able to score just 5 goals with the 25 appearances he has got under his belt but that will not deter Barcelona from making a move for him.