1st January exit: star player could be on his way out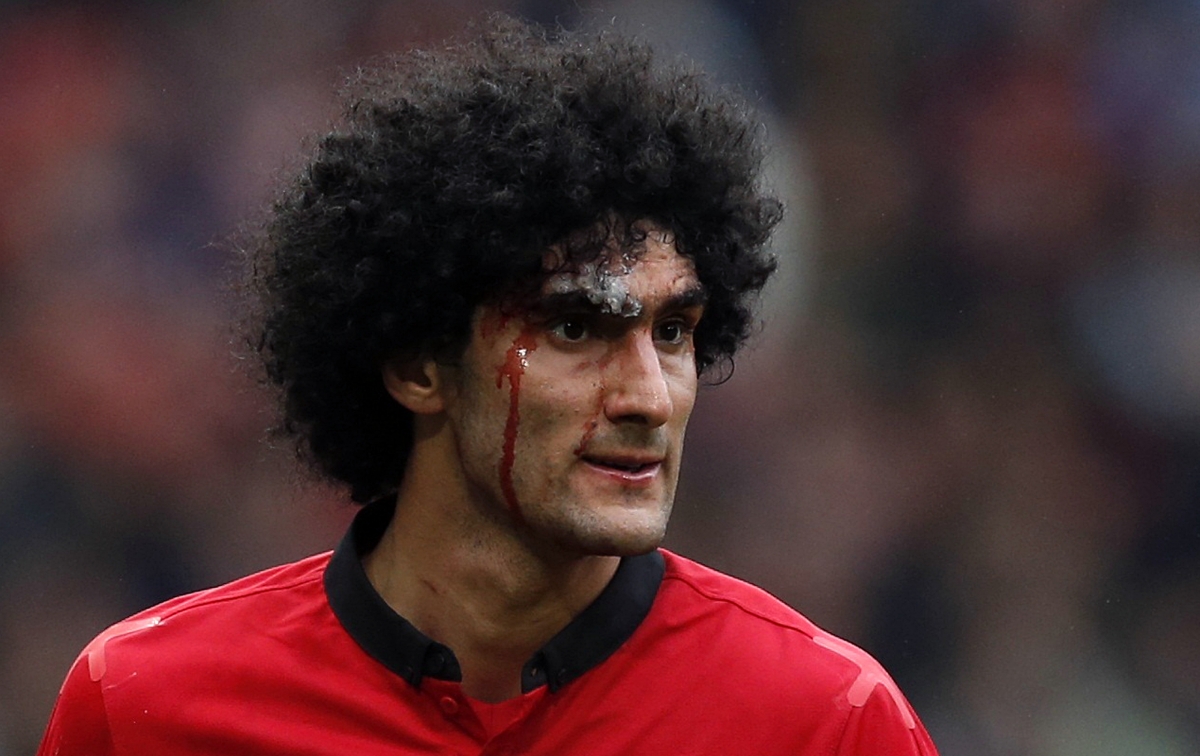 Manchester United midfielder Marouane Fellaini has been a player that draws a lot of criticisms from fans of the club, as many see him as a reminder of the ill-fated days of the David Moyes era.
The Belgian was signed by David Moyes in the summer of 2013 from Everton and regardless of the opinions of the fans has been a mainstay for the different managers the club has had since he arrived.
Present boss Jose Mourinho is a huge advocate of the 30-year old and is believed to be seeking a contract extension for the player at the club.
Latest reports, however, suggest that Fellaini has no intentions of signing a new contract and is ready to leave the club.
The former Everton star has just 6 months left on his Man United deal and is believed to have started negotiations with interest clubs as he prepares for a move away from Old Trafford.
This will comes as a big blow for Mourinho who has seen the Belgian star reject contract talks earlier in the season and this decision might force the Portuguese manager into looking for midfield replacements in the January transfer window.
It isn't quite clear when the midfielder intends to leave but it is believed he is open to either a January move or a move later in the summer.
EPL: Good news!!! Three offers confirmed for Arsenal star
Arsenal's hope of making some money through transfer activities have been further strengthened with Sky Sports reporting that three clubs have been confirmed to have shown interest in the signature of Ainsley Maitland Niles this summer window.
The North London outfit are reported to be willing to let go of most of their players to be able to cash in for expected new recruits to the Emirates Stadium and a long list of names have been drawn.
One of the surprise names of names on the list is Ainsley Maitland Niles who is known to be a utility player as a midfielder and defender. It is reported that manager Mikel Arteta is unhappy about his inclusion but he is helpless after the board insisted.
However, Sky Sports claim that three clubs, including two Premier League sides and one German Bundesliga team are all in the race and will submit a bid for the 22-year-old in the coming days.
The North London outfit have valued at £30 million and it is expected to go for the highest bidder and the club that is ready to offer him a good deal of weekly wage and that is expected to happen before the end of the summer transfer window.