1st January exit: star player could be on his way out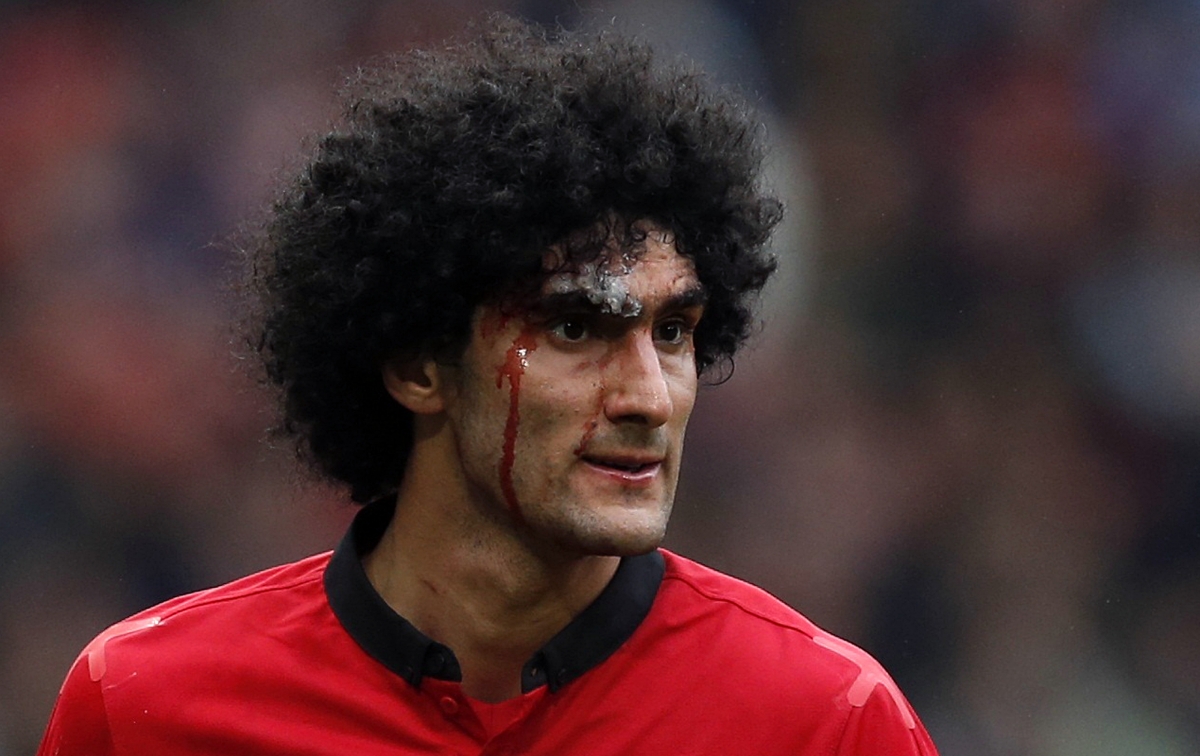 Manchester United midfielder Marouane Fellaini has been a player that draws a lot of criticisms from fans of the club, as many see him as a reminder of the ill-fated days of the David Moyes era.
The Belgian was signed by David Moyes in the summer of 2013 from Everton and regardless of the opinions of the fans has been a mainstay for the different managers the club has had since he arrived.
Present boss Jose Mourinho is a huge advocate of the 30-year old and is believed to be seeking a contract extension for the player at the club.
Latest reports, however, suggest that Fellaini has no intentions of signing a new contract and is ready to leave the club.
The former Everton star has just 6 months left on his Man United deal and is believed to have started negotiations with interest clubs as he prepares for a move away from Old Trafford.
This will comes as a big blow for Mourinho who has seen the Belgian star reject contract talks earlier in the season and this decision might force the Portuguese manager into looking for midfield replacements in the January transfer window.
It isn't quite clear when the midfielder intends to leave but it is believed he is open to either a January move or a move later in the summer.
Ex-Zenit chief reveals big Sarri 's secret in Paredes's pursuit
It is no longer news that English Premier League outfit Chelsea are keen on the signature of Russia topflight outfit Zenit St Petersburg midfielder Leandro Paredes.
It is reported that a bid has been tabled by the West London side for the star midfielder with talks expected to be opened in coming days after an agreement has been reached between both parties.
According to the report, the Blues boss Maurizio Sarri is at the forefront of the push for Leandro Paredes and is ready to do all within his powers to have him join the Stamford Bridge.
However, former Zenit St Petersburg chief Oreste Cinquini revealed that the Chelsea boss has been a long term suitor of the star player.
According to him, the Italian boss made an attempt for Leandro Paredes when he was in charge at Napoli but the deal failed along the way as both sides failed to agree on terms.
The former Zenit's sporting director Cinquini revealed that Argentina international went ahead to make the decision to join the Russian side, snubbing the English Premier League side.
However, talks with Zenit are ongoing with a deal expected to be sealed before this January winter transfer window.