Marouane Fellaini Wants Man United Deal Only ONE Condition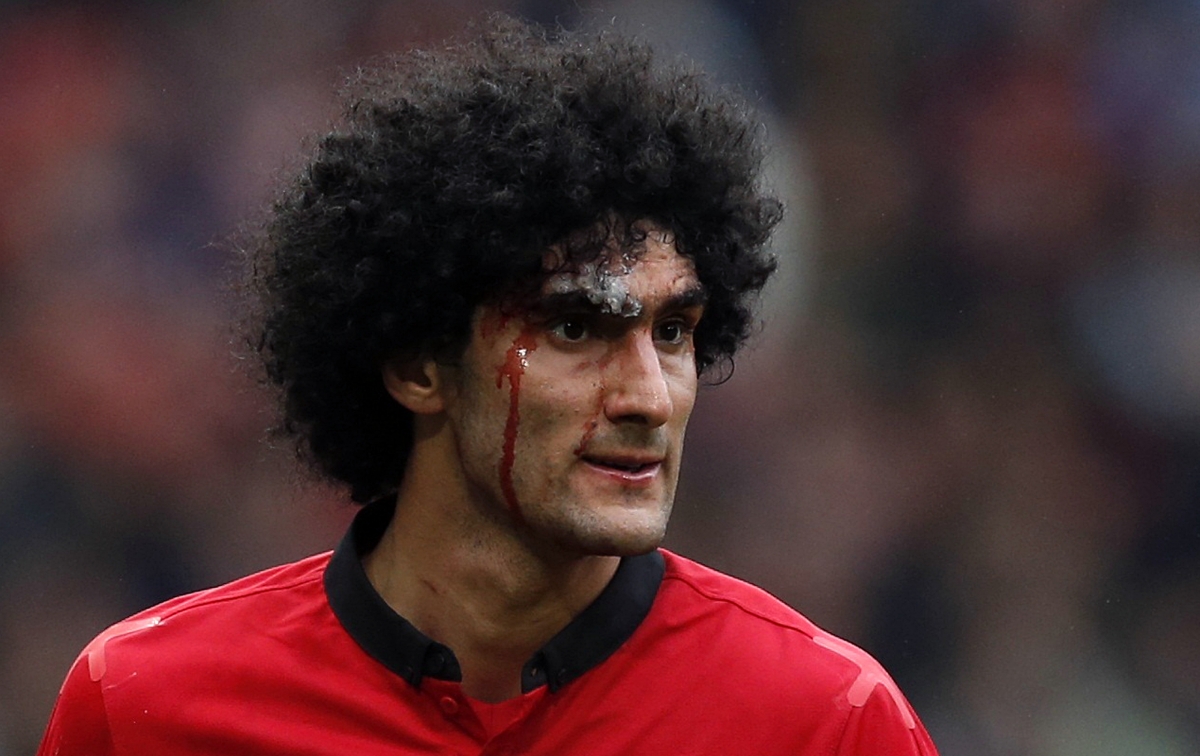 Manchester United midfielder Marouane Fellaini has told the club that he wants a huge pay rise to remain at the Old Trafford.
The midfielder has been tipped to make a move away from the Red Devils due to his mixed fortunes at the club since he joined them from Everton.
The lanky Belgian has been on a brilliant form this season, which has tipped United to enter contract renewal talks with player with reports that Jose Mourinho is keen on settling the future of his players before the start of the January transfer window in bid to avoid speculations during the transfer period.
However, reports in the Sun claim that Fellaini is asking for a significant payrise to remain at United with his current deal expiring at the end of the season.
It is understood that the midfielder who is currently on £80,000 per week, is asking for a wagebill around £130,000 to pen a new deal.
However, It is also said that Manchester United will be reluctanct to offer Fellaini such amount of money due to his current age but Mourinho is a keen admirer of the midfielder's qualities which could play an important role in the negotiations between the player and club's representatives.
Why Liverpool must worry about Mane's future
There are now many reasons why Liverpool and their supporters must be worried about the future of Senegal international Sadio Mane at the club after he has been linked with a move away from the club.
It was earlier reported that Spanish La Liga outfit Real Madrid boss Zinedine Zidane has told the club to ensure the signature of Sadio Mane immediately he signed for the club for the second spell.
The speculations were earlier dismissed and not taken seriously by the Merseyside supporters but now, the news of the interest for Sadio Mane is now seen on the front page of the newspapers in Spain which gives it a little press.
Monday's edition of Spanish sport daily Marca are also reporting that the Senegal international is needed at the Spanish capital.
However, Sadio Mane is in his best form so far this season and has been helpful to the Reds team, having scored 11 goals in his last 11 games to ensure they press on with the contest for the English Premier League title.
The Merseyside outfit are yet to make any claim on the star player but there are suggestions that he would not be allowed to leave the club for no amount of money.