Marouane Fellaini Wants Man United Deal Only ONE Condition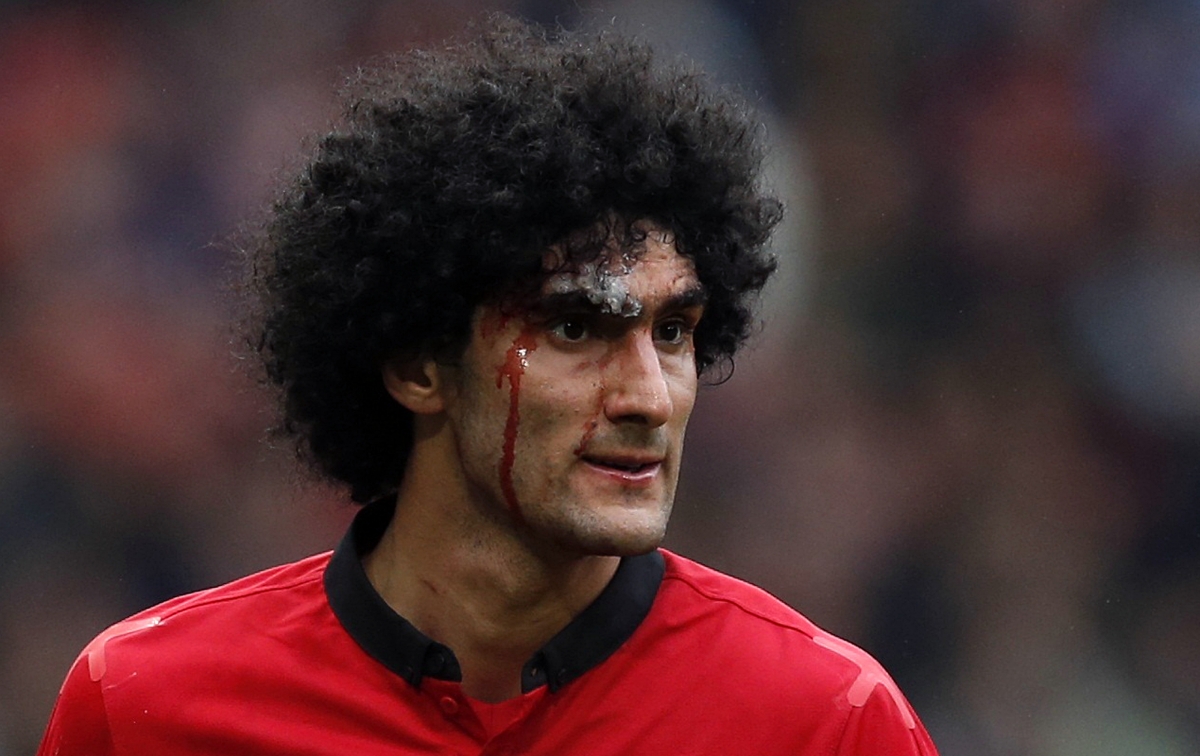 Manchester United midfielder Marouane Fellaini has told the club that he wants a huge pay rise to remain at the Old Trafford.
The midfielder has been tipped to make a move away from the Red Devils due to his mixed fortunes at the club since he joined them from Everton.
The lanky Belgian has been on a brilliant form this season, which has tipped United to enter contract renewal talks with player with reports that Jose Mourinho is keen on settling the future of his players before the start of the January transfer window in bid to avoid speculations during the transfer period.
However, reports in the Sun claim that Fellaini is asking for a significant payrise to remain at United with his current deal expiring at the end of the season.
It is understood that the midfielder who is currently on £80,000 per week, is asking for a wagebill around £130,000 to pen a new deal.
However, It is also said that Manchester United will be reluctanct to offer Fellaini such amount of money due to his current age but Mourinho is a keen admirer of the midfielder's qualities which could play an important role in the negotiations between the player and club's representatives.
Aaron Ramsey Receives Another Huge Contract Offer
Italian Serie A champions Juventus have taken a big step in the race to sign in-demand Arsenal midfielder Aaron Ramsey after they offered the Welsh international star a mouthwatering contract.
Juventus are bidding to sign the 27-year-old on a free transfer at the end of the current season.
According to the report from renowned English media outlet The Sun, Juventus have offered Aaron Ramsey an irresistible contract.
The former Cardiff City playmaker has been offered a weekly salary of £200,000 by the Old Lady.
The aforementioned publication claimed that the Italian giants have offered him a contract worth £10.4m on a yearly basis.
The new development has propelled Juventus to the front of the queue for the Welshman.
The Independent had earlier in the week revealed that Bavarian giants Bayern Munich have emerged as favourites for Ramsey in the wake of a breakthrough in negotiations between club officials and his representatives.
The battle to sign Aaron Ramsey is expected to continue between now and 2019.
He's on his way out of Arsenal after the Gunners failed to offer him a new contract despite the fact that he has less than a year on his current deal at the Emirates Stadium.
Apart from Juventus and Bayern Munich, clubs like Manchester United, Liverpool and Chelsea have also been linked with Ramsey.