The critically acclaimed Netflix series Ginny & Georgia is set for its second season, and fans can't wait. The hit Netflix original series Ginny and Georgia was renewed for season 2 in 2021. So now everyone is dying to know when the new episodes will be released on their screens.
In this new Netflix show, a 30-year-old mother named Georgia Miller navigates the ups and downs of raising her two kids in small-town New England.
Georgia settles down to start a new life with her children in the first season of this TV show. Ginny has an estranged relationship with her mother and looks for friends as they move away from their old home into something better than what it used to be before.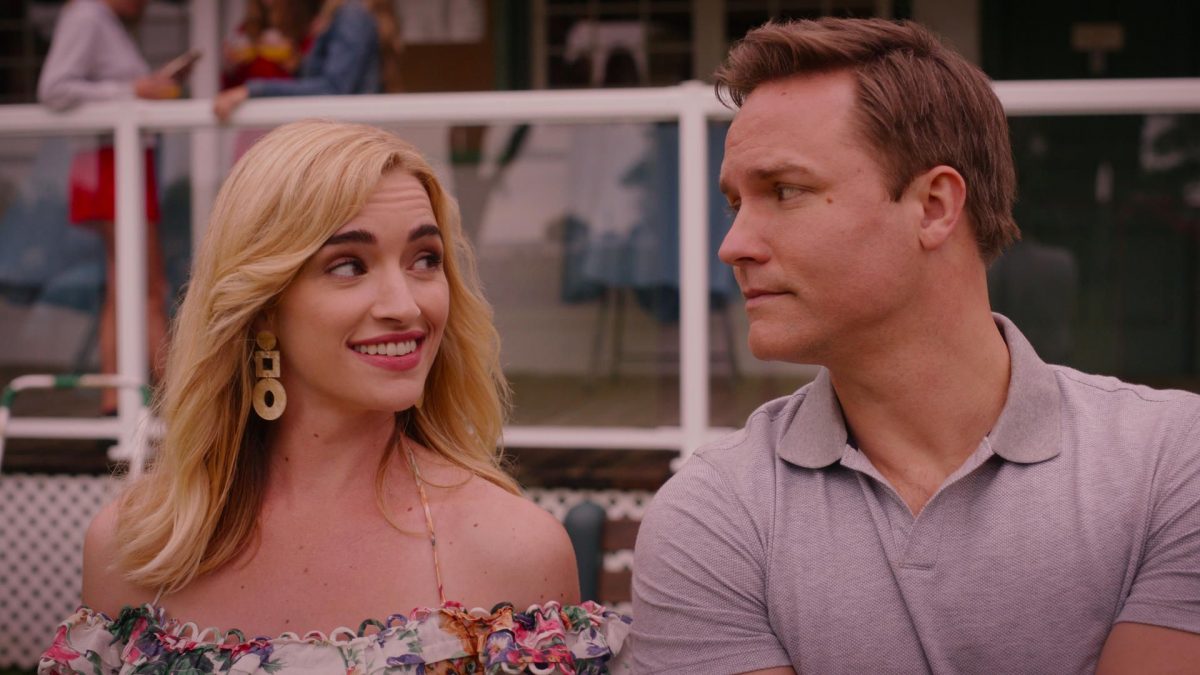 The first installment of "Ginny and her Georgia" ended with a cliff-hanger, as Ginny left Wellsbury without notifying Georgia. Ginny left the town after she found out that Georgia was keeping secrets from her and her brother. But it wouldn't be long before Ginny returns in season 2.
As you may or may not know, season two of Ginny & Georgia is in the works. So I thought it would be fantastic for all fans who love this show to get an update on what's going down with production.
Is there a Season 2 of Ginny & Georgia?
The Netflix series Ginny & Georgia was renewed for a second season earlier this year. However, the release date of the next ten episodes has yet to be announced. The writers of Ginny & Georgia are currently hard at work on the second season, which is set to start production in November and end by April 2022.
In the final episode of Season 1, Georgia's daughter Ginny is confronted by her mother, who keeps many secrets.
When is Season 2 of Ginny and Georgia coming Out?
Fans of Ginny and Georgia will have to wait a little longer for season two. The show was renewed back in April 2021 but didn't start filming until November of that year. According to the show's Instagram page, they are "gearing up to film season two" but as of March 2022, they are still in the middle of filming.
Though an official release date has not been announced, it is speculated that season two of Ginny and Georgia could be released in late 2022. This is due to the fact that filming for the season is set to wrap up in the spring of 2022. However, given the popularity of the show, it's possible that Netflix will want to release it sooner. Either way, fans can rest assured that there will be more Ginny and Georgia to enjoy in the near future.
What to Expect from the Season 2 of Ginny and Georgia?
The second season of Ginny and Georgia will pick up where the first left off, with Austin fleeing Wellsbury on a motorbike. His daughter had reached breaking point after being ambushed by an ex-wife's private investigator who revealed that her mum is actually a killer.
Ginny and Georgia season 2 will see the mother and daughter duo continue to clash as they try to navigate their complicated relationship. Ginny is still struggling to come to terms with her mother's secrets, while Georgia is dealing with the fallout from her failed relationship with Mayor Paul. Meanwhile, Austin is still trying to repair his relationship with his mother.
We know that Ginny and Georgia Season 2 is in the works, and we're excited to see what happens next for our favorite mother-daughter duo. While we don't know too much about what's in store, we do know that Ginny's dad will have a bigger role in the new season.
We're also looking forward to the return of Austin's father, who we now know will be played by Aaron Ashmore. Austin's absences from school never were explained, and the finale reveals that Ginny did post her brother's letters to his dad – which really seemed to freak out Georgia for some reason.
Now, it seems that the wait for Ginny and Georgia Season 2 will be well worth it, as the showrunners have hinted that there is much more to come in terms of Georgia's murky past. In an interview with EW, they teased that we should expect to see more of Georgia's secrets being revealed, as well as how her relationship with Mayor Paul Randolph (Scott Porter) develops.
Of course, Georgia also has other potential suitors in the form of Ginny's dad Zion and cafe owner Joe – with actress Brianne Howey telling People that she would like to see her character figure out what she really wants in life.
Ginny may have left their new town of Wellsburg, but it seems as if she won't be staying away for too long. In the last season of Townies, Ginny finally finds out what happened to her father. She learned that Georgia had something to do with his death and confronted her.
It might be possible that Georgia was involved in the murder or disappearance of her husband. There is also the question of whether or not Ginny and Austin make their way back to their mother after their unhappy exit.
So, in Ginny & Georgia Season 2, we will see that Ginny's relationship with her mother is not the greatest right now. She has lost faith and trust, making it very difficult for them both to work through their issues.
Ginny and Georgia Season 2 Cast
The main cast of Ginny & George is returning for a second season! The show will follow the extraordinary journey of two siblings trying to survive in an unfamiliar world.
Brianne Howey as Georgia Miller
Antonia Gentry as Ginny Miller
Diesel La Torraca as Austin Miller
Jennifer Robertson as Ellen Baker
Sara Waisglass as Max Baker
Felix Mallard as Marcus Baker
Scott Porter as Mayor Paul
Raymond Ablack as Joe
When will Ginny & Georgia Season 2 Premiere?
The cast and crew started the production on Ginny and Georgia season 2 back in November. While first it was supposed to run through April 2022, according to What'sOnNetflix.
But unfortunately, there is still no official release date for Ginny and Georgia season 2. However, we do know that the series is in production and will be returning to our screens at some point. In the meantime, fans can rewatch season 1 or catch up on any missed episodes. The first season is available to stream on Netflix.
As you eagerly await the return of your favorite show in a few months, don't forget that there are still more exciting updates coming from Ginny & Georgia! So Stay tuned.
Ginny and Georgia Season 2 Release Date
At the moment, we don't have an official release date for Ginny and Georgia season 2. Season 1 took four months to film and premiered in February 2021, so it's possible that the second season could drop soon. However, we'll have to wait for confirmation from the show's creators. In the meantime, keep checking back here for updates.