Jose Mourinho Reveals Player That Should Have Won Ballon d'Or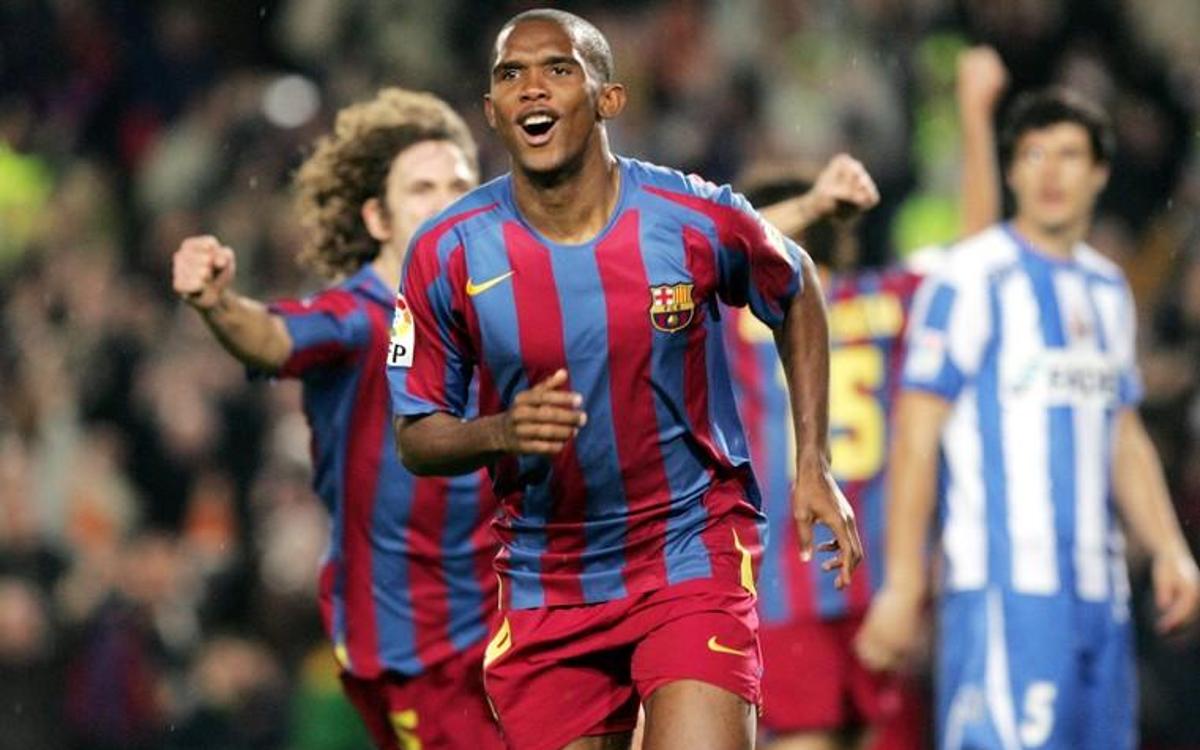 Former Manchester United and Inter Milan manager Jose Mourinho has revealed that Samuel Eto'o should have won the Ballon d'Or Award during his playing career.
Samuel Eto'o retired from football earlier this month after an illustrious career.
Jose Mourinho spoke to Cameroon Radio about the African football legend as he said that its difficult to understand why Eto'o didn't win the aforementioned award.
The Portuguese tactician is no stranger to the former Cameroonian national team player having managed him at two clubs.
Samuel Eto'o was a key player for him at Inter Milan.
They won the treble together at Inter Milan during the 2009/10 season.
Inter Milan sealed an unprecedented treble by beating German Bundesliga giants Bayern Munich in the 2010 Champions League final.
Diego Milito scored two goals either side of the halftime interval to give Inter Milan a 2-0 win over the Bavarian giants.
During his football career, Samuel Eto'o won two African Cup of Nations (AFCON) titles, three Champions League titles amongst others.
He also played for Jose Mourinho in his second spell at Chelsea.
Samuel Eto'o spent one season at Chelsea during the 2013/14 campaign.
Jose Mourinho has not been in the dugout since his exit from Manchester United last year.
He has been involved in punditry work for the last few months.
EPL: Star Player Has Agreed Everything To Leave Old Trafford This January
Manchester United defender Marcos Rojo has agreed to leave the club this month and this is subject to approval from the Premier League club.
TNT Sports said that the Argentine international has reached an agreement with Estudiantes in his native Argentina and that Manchester United will have to approve the transfer before the versatile defender can leave the Old Trafford outfit.
Marcus Rojo is a utility player that functions well as a left-back or as a central midfielder and he earns £130,000 on a weekly basis at Old Trafford.
The Argentine international can play as a centre-back, a left-wing-back and a left-back.
Marcos Rojo has made just five appearances for Manchester United this season.
His playing time has been affected by injuries and the good form of those at left-back and central defence.
Brandon Williams is the new kid on the block playing as a left-back after the Academy graduate broke into the first team this season.
Ashley Young was also a left-back option before the player left to join Inter Milan this month.
Luke Shaw has been the first choice recipient of that position for years.
Victor Lindelof is also the preferred centre-back pairing with Harry Maguire ahead of Rojo.