Harry Maguire tactical analysis
Harry Maguire remains one of the top headlines from the beginning of this transfer window even until now, the 26-year-old England defender was valued around €80million by Leicester City which makes him the most expensive defender peradventure this deal goes through with Manchester United.
Manchester United continues to seek Harry Maguire's signature as the need to have an established centre back becomes very important for the club to strengthen the squad towards next season. Finding the right pair for Victor Lindelof becomes an unending task at Old Trafford.
Harry is a 6 ft 4 centre back who started his professional career with Sheffield United in 2011 up until 2014 having 134 appearances and netting 9 goals before moving to Hull City in 2014 for a fee of €3million and then was loaned to Wigan in 2015.
Harry Maguire returned to Hull City and was signed by Leicester City in 2017/18 season for €13million, He had 69 appearances while scoring 5 times for the club.
Harry delivers every time at Leicester City and England as the need for a solid defender and a leader to get the best out of other paired defender come calling.
Harry Maguire is a defender with the leadership ability to use the ball more which stats which shows Harry's ball pass at 56.35 per cent per match last season while Lindelof passed the ball 49.67 per cent per match the same season.
The most enticing stats is Harry's aerial prowess which sees him have 118 aerial battle won in the Premier League last season. Harry brings into any squad his presence in the box of any opposition as he is certain of coming in contact with the ball which usually leads to a goal.
Harry Maguire will be a good addition to United's squad and will bring more defensive play to the team with great offensive techniques if this deal finally comes true for Manchester United.
However, Maguire's value remains a big demand for clubs seeking to have is signature. The cost of a world most expensive centre back remains a question for the 26-year-old England defender as it is another step up to stardom with a huge club.
The transfer window is going to close in a few days from now and the English Premier League remains the world most popular football league in the world.
Will Harry Maguire remain at Leicester City this coming season? Will Harry Maguire make the big money move to Manchester United as the most expensive fee ever for a centre defender? We remain optimistic about the closing of the transfer window.
Angry Arsenal recruit, Saliba could return to France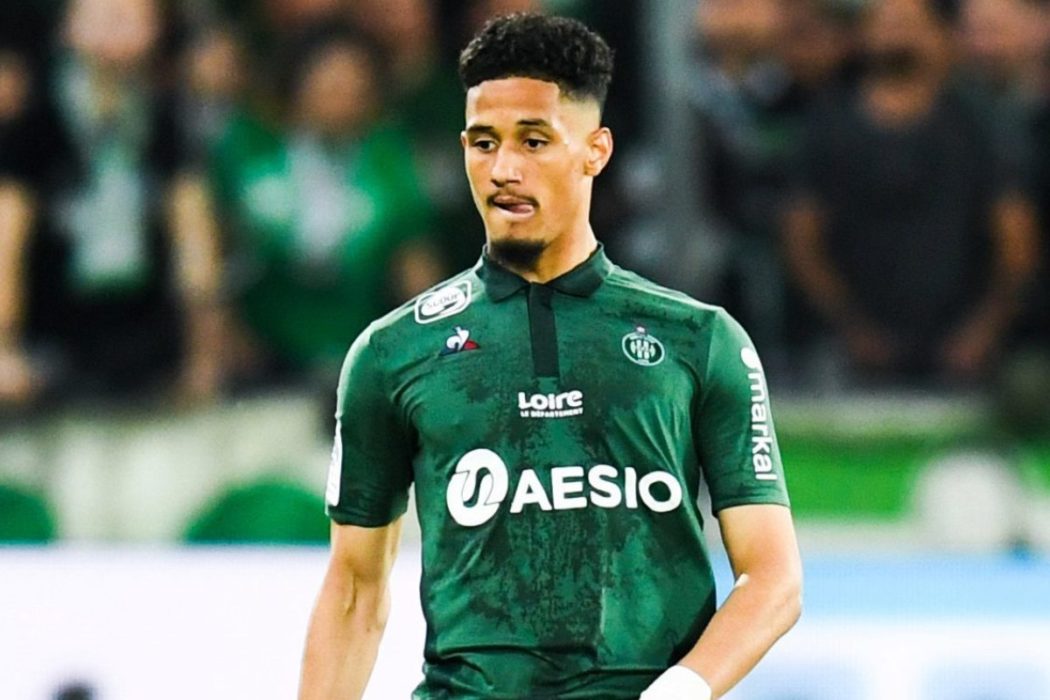 From every indication, Arsenal's new recruit William Saliba would be returning to France to play in the French Cup Final with Saint Etienne against Paris Saint Germain.
The Gunners snapped up the player in a £27 million deal last year and allowed him to stay back on a loan deal which expired on June 30.
As a result of the Coronavirus pandemic, the French league was not concluded but the French Cup final has now been scheduled for July 24.
The French club have approached Arsenal for the player to return for the final game and it was initially agreed but conditions for William Saliba to return were not reached between both clubs, causing fracas.
The latest report now claims that William Saliba is really upset with the decision by Arsenal to turn him down and has already approached the club's managing director Vinai Venkatesham, a development that could force a rethink and a new negotiation.
Should everything go fine, Willaim Saliba could still return to France for the final game before starting his Arsenal career ahead of the coming season.
The North London are very keen on the welfare of the defender, knowing his injury records and they are keen on ensuring he gets fit to start the season with the team.