No AFCON Show For Arsenal Striker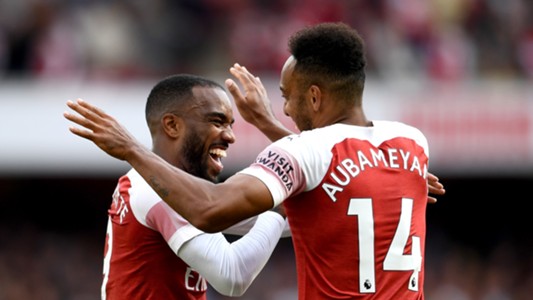 Arsenal striker Pierre-Emerick Aubameyang won't feature at the 2019 African Cup of Nations (AFCON) tournament in Egypt this summer after Gabon failed to qualify for the biennial competition.
Aubameyang played the entire duration of the game as his Gabon side could only manage a 1-1 draw away to Burundi.
Cedric Amissi gave the hosts a 1-0 lead 76 minutes before Gabon equalised six minutes later through a goal from Omar Ngando.
Burundi held on to the much needed draw for the final eight minutes of the game.
It was a tensed atmosphere for the final moments of the game but Burundi held on to qualify for their first ever AFCON tournament via the draw.
They finished their campaign in Group C with 10 points and in second place behind group leaders Mali who had 14 points.
Gabon had eight points from the six games played and they finished in third position.
Aubameyang and Gabon needed a win over Burundi to qualify for 2019 AFCON ahead of their lowly opponents but they were only able to get a draw.
Pierre-Emerick Aubameyang is expected to return to action with the Gunners when they host Newcastle United in their Premier League clash with Arsenal looking to maintain their place in the top four.