Man United Ready To Spend £45m On Prolific Forward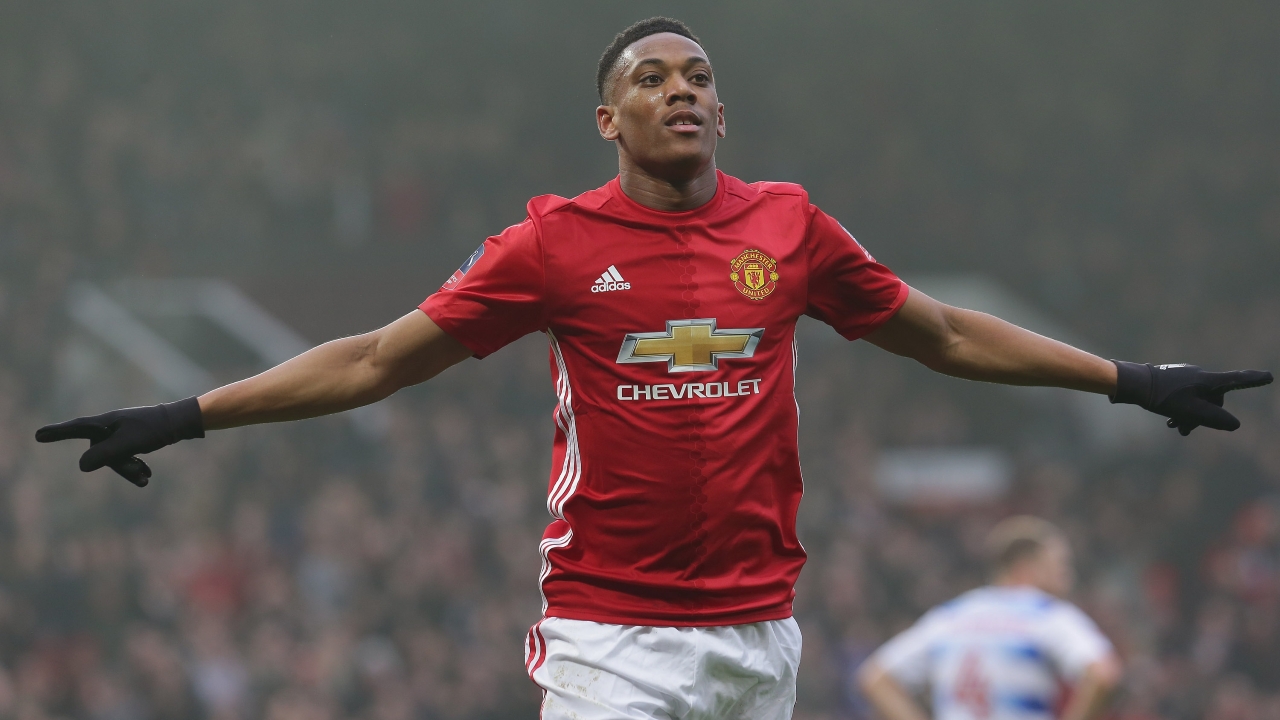 Premier League side Manchester United are reportedly ready to spend a whooping sum of £45m in a bid to ward off interests in their in-form forward Anthony Martial.
According to the publication from popular English media portal Metro, the Red Devils are desperate to secure the long-term future of the 22-year-old at the club.
Manchester United will offer him a new five-year contract worth £190,000 on a weekly basis in their quest to keep him at Old Trafford.
The 22-year-old has already turned down a new contract offer of £160,000 per week.
The French international player has less than a year left on his present deal at the club though Manchester United reserve the right to activate the clause of an extra year that will take him to the end of the 2019/20 season at the Theatre of Dreams.
His contractual situation with the Red Devils has prompted talks of a move away from Old Trafford.
The former AS Monaco star has repeatedly been linked with Italian Serie A side Inter Milan.
Anthony Martial has been in sensational form for Manchester United in the last one month and that has earned him a recall to the French national team for the international games later this month.
He has scored five goals in the last four league games for Manchester United.
Why Liverpool fans are suspicious about United defeat
Merseyside outfit Liverpool fans are devastated after seeing their English Premier League title rivals Man City thrash Man United in the league cash on Wednesday by 2-0.
The Reds fans had hoped on the Red Devils to stop the Citizens so that they can be able to land the EPL title but that did not happen as Man City are currently on top in the Premier League table with a point lead ahead of Liverpool.
Liverpool fans have therefore alleged suspicion in the game after observing that it was easy for the defending champions to see past United and they have taken to their social media handles to reel out their anger.
One fan stated that David De Gea would have had a bet on City to win the league and that is why he gave in that level of display in the encounter.
Another fan called for the investigation of the Spanish stopper as he did not believe David De Gea would concede such a goal.
However, Liverpool no longer have their fate in their hands as there are no assurances that the Pep Guardiola side will see any defeat until the end of the season.
This year would have been the best time for Liverpool to break the deadlock of a 29-year EPL title drought.