Man United Ready To Spend £45m On Prolific Forward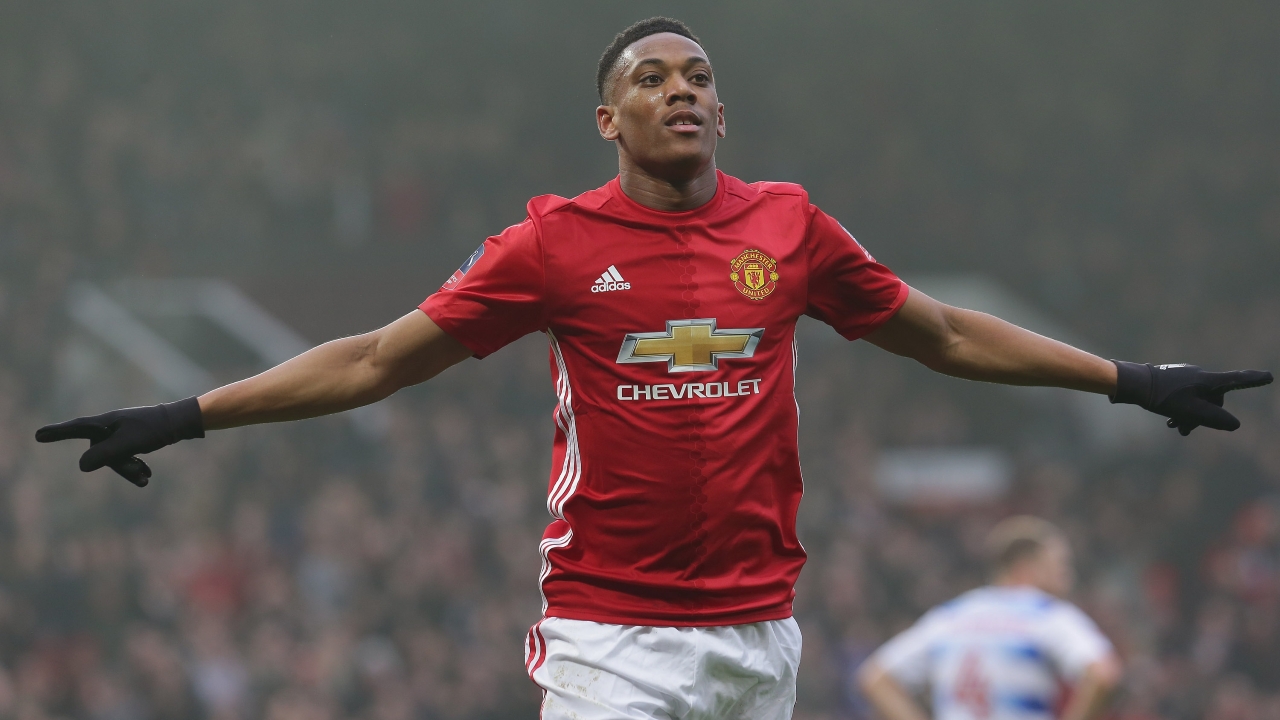 Premier League side Manchester United are reportedly ready to spend a whooping sum of £45m in a bid to ward off interests in their in-form forward Anthony Martial.
According to the publication from popular English media portal Metro, the Red Devils are desperate to secure the long-term future of the 22-year-old at the club.
Manchester United will offer him a new five-year contract worth £190,000 on a weekly basis in their quest to keep him at Old Trafford.
The 22-year-old has already turned down a new contract offer of £160,000 per week.
The French international player has less than a year left on his present deal at the club though Manchester United reserve the right to activate the clause of an extra year that will take him to the end of the 2019/20 season at the Theatre of Dreams.
His contractual situation with the Red Devils has prompted talks of a move away from Old Trafford.
The former AS Monaco star has repeatedly been linked with Italian Serie A side Inter Milan.
Anthony Martial has been in sensational form for Manchester United in the last one month and that has earned him a recall to the French national team for the international games later this month.
He has scored five goals in the last four league games for Manchester United.
No reason why I will not play in the EPL, Chelsea target says
Chelsea have received a huge boost in their pursuit of Bundesliga No. 22 Christian Pulisic after he made his wish to play in the English Premier League public.
The Borussia Dortmund forward has been on the radar of the West London club as well as Liverpool but it seems the Blues are now in a better position to sign the player this time around.
With the 20-year-old being in the final 19 months of his current contract with the Bundesliga giants, suggestions are that this is the best time for Chelsea to have the player join the Stamford Bridge.
Although, Christian Pulisic says he is not in a hurry for a move but he clearly affirmed that the Premier League is a place where lots of young lads dream to play, stressing that he sees no reason why he will also not be listed as one of those that will play there.
The 20-year-old admits that he is currently having it good at Borussia Dortmund and he wishes to enjoy it while it last before considering a move away.
However, the West London club will have to wait for the United States international until he is ready for a move as he has already made it known that he is not leaving Germany at the moment.