Cardiff City vs Arsenal FC – Betting Tips, Latest Odds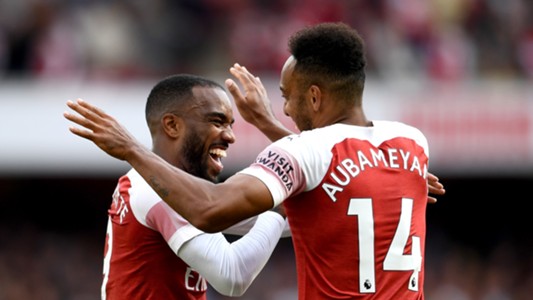 Latest Odds, Betting Tips, Cardiff City vs Arsenal
Arsenal are yet to pick a point away from home this season and they will be looking to end such unwanted stats when they visit Cardiff on Sunday.
Unai Emery's men have been defeated twice this season after losing 2-0 to Manchester City and 3-2 to Chelsea respectively.
They have scored five goals while they've conceded six so far this season.
Unlike the Gunners, the Welsh side are yet to concede nor have they scored a single goal since the start of the campaign.
The Bluebirds have played three goalless draws against Bournemouth, Newcastle and Huddersfield respectively.
However, Neil Warnock's men will be hoping to get their first goal and first win of the season against the Gunners, who are beginning to prove their qualities and class.
Ahead of the game, tipsters are making their predictions as to what might likely be the outcome of the encounter.
According to Betfair, the Gunners have a 6/1 odd of winning the encounter by scoring two goals without conceding.
They also offer Arsenal's striker Pierre-Emerick Aubameyang 11/4 chance scoring two goals or more, this is because the Gabonese star hasn't been scoring for the team so far this season.
However, the betting site offers Cardiff a very slim chance of defeating the Gunners by giving them 14/1 odd of being a lone goal Victors over the Emirates Stadium outfits.