Liverpool Fans Want To See This United Player In Their Team In January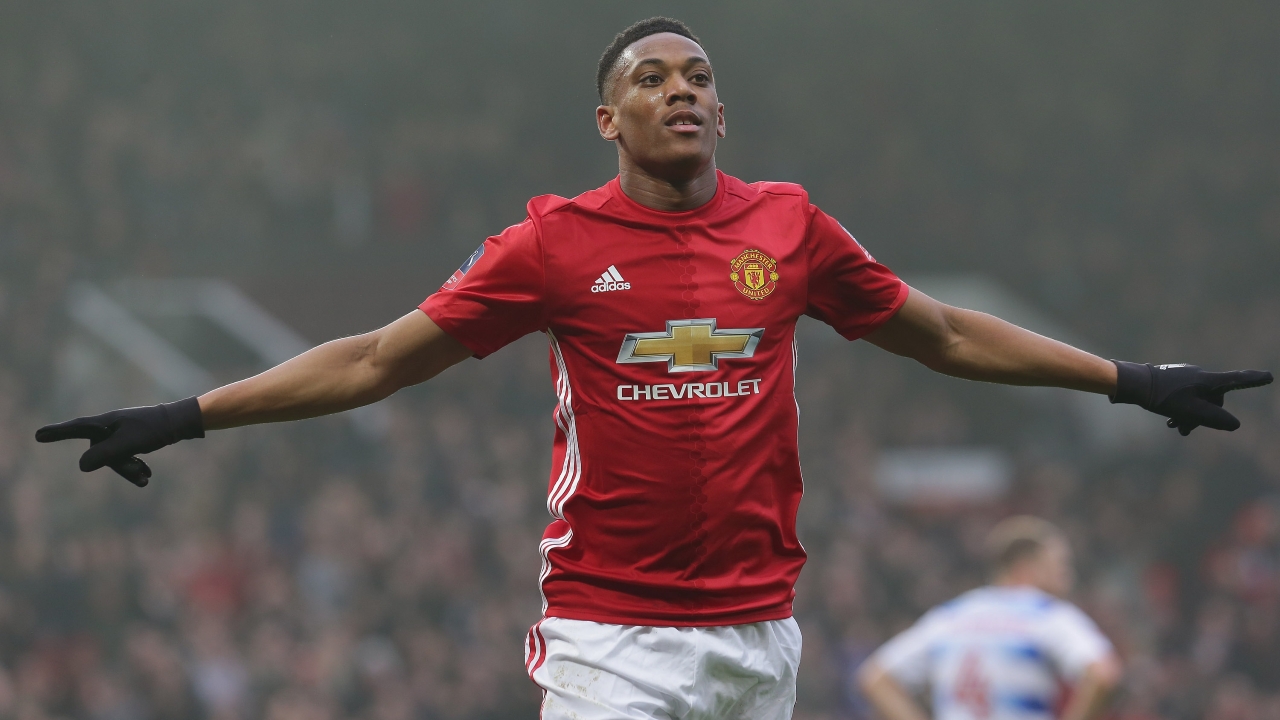 Manchester United are yet to clarify the uncertainty surrounding Anthony Martial's future at Old Trafford.
The Frenchman was pushed to the substitute bench by Alexis Sanchez when he arrived Old Trafford from Arsenal last season.
Though the player was lively for the Red Devils in pre-season matches, he's not guaranteed a regular action on the field of play this season.
When asked if the 22-year-old would get much game-time this season after their 2-1 pre-season victory over Real Madrid, Manchester United manager José Mourinho failed to give a direct answer as he neither say 'yes' nor 'no'
Mourinho's reply to the question further intensify the rumours that he is not in the gaffer's plan for this season and he could be moving to his homeland —Ligue 1, where many clubs have shown interest in his signature.
However, Liverpool fans — despite all their summer signings — are calling on their manager to get the Frenchman in January window.
The Reds faithfuls believe the player is a beast waiting to be unleashed and they want him to feature for their team as soon as the winter.
According to some of Liverpool's fans on Twitter, Martial is the only player they would love to pick from Old Trafford into their current crop of players.
One of the fans even went further by claiming that the young striker would be contending for Balon dO'r award in the next season should he play under Klopp's guidance.
"Pure class and a ballon dor contender if he leaves Mourinho" James Mylo said via his Twitter account.
Callum Hudson-Odoi gets hope of transfer wish
Chelsea youngster Callum Hudson-Odoi has been seeking a move away from the West London club for the past months over his lack of playing time.
The 18-year-old is, therefore, being wanted by German Bundesliga outfit Bayern Munich, with the European giants submitting three different offers to Chelsea for his signature but they were all rejected.
The West London outfit have insisted on keeping the star player as he has been pointed as part of the club's future but he has not been convincing enough to manager Jurgen Klopp to hand him regular playing time in the team.
However, there could be hope for Callum Hudson-Odoi with claims that he could be granted his wish to leave the club should they succeed in keeping Belgium international Eden Hazard.
The Blues face a big challenge of keeping Eden Hazard at the club with suggestions that he will be heading to the Spanish capital to join La Liga giants Real Madrid.
With the Blues already securing the signature of Christian Pulisic, there will be no need to keep Callum Hudson-Odoi should the Belgium international agrees to stay. But if otherwise, he would be forced to remain as a cover, having shown big prospect.