'I am ready to leave' – Chelsea star wants summer transfer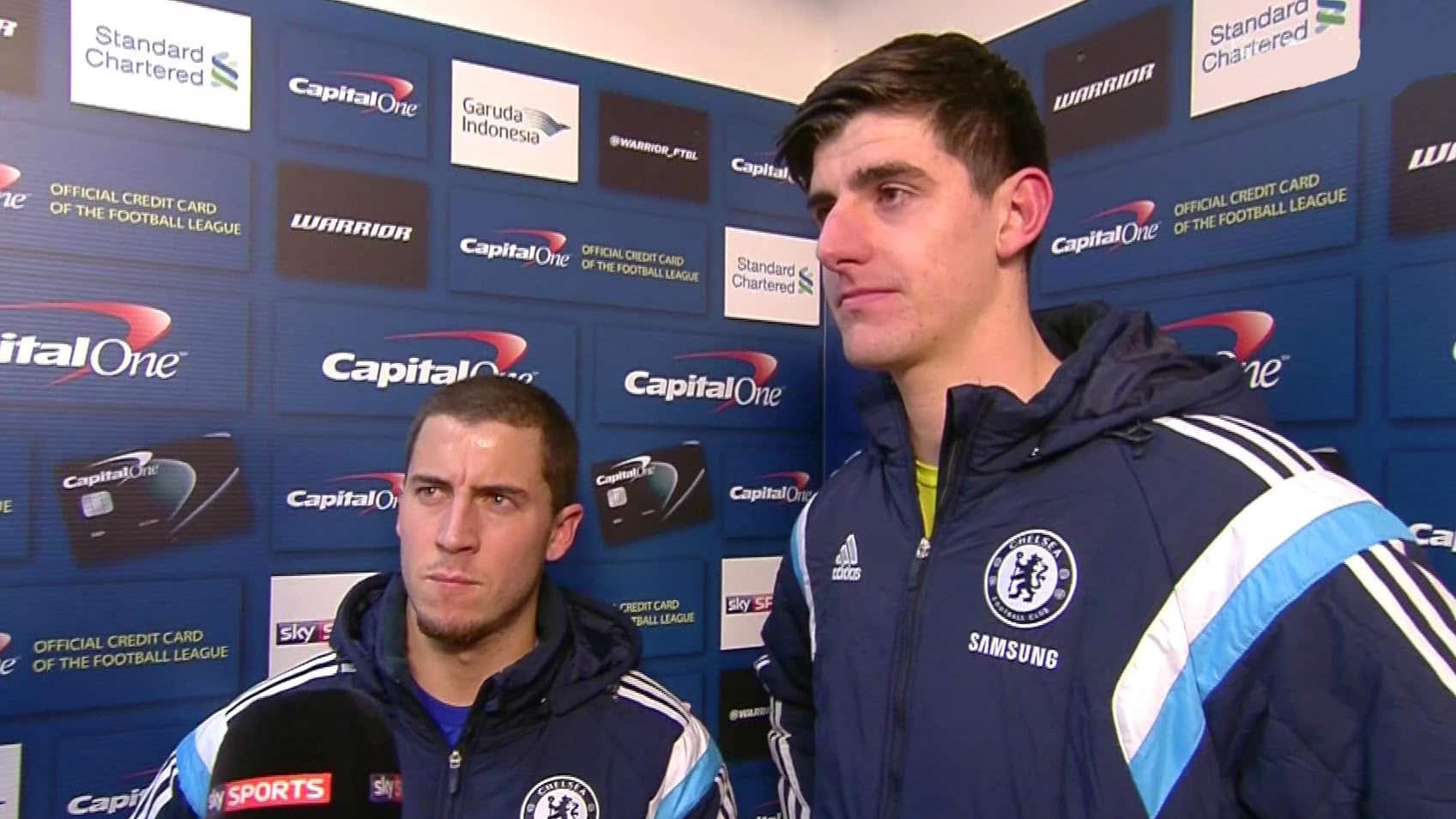 Chelsea goalkeeper Thibaut Courtois is reportedly hoping he could force a move to Santiago Bernabeu in the summer. The Belgian has failed to renew his contract despite huge pressure from the Blues hierarchy, who want to keep him for more seasons.
According to Onda Cero in Spain via Football Espana, the shot-stopper is more than ready to end his spell at Stamford Bridge by the close of the season so as to move to Real Madrid where he would feature in next season's Champions League competition.
Zinedine Zidane has been Courtois' longtime admirer but he's yet to make any official approach towards acquiring his services as he still hopes to lure David De Gea to the Spanish Capital despite United's reluctant to let go of the Spaniard.
Having seen his first-choice goalkeeper Kaylor Navas made some errors this season, coupled with an increased determination from United to hold on to their goalkeeper, the Los Blancos could be forced to make an eye-catching offer for Courtois during the summer transfer window.
Meanwhile, PSG are also looking at the prospect of reinforcing their goalkeeping department by signing the Belgian this summer but that could be a tough mission to accomplish as The Telegraph suggest that Chelsea are set to offer him a new deal which will make him the highest paid goalie in the club's history.
Star player in transfer mess at Chelsea?
Brazilian international David Luiz seems to be in a transfer mess after it is reported that negotiations between his representative and the club for a new deal stalled.
This means that the Brazilian international might be on his way out of the club which is against his wish as he hopes to spend longer time at the Stamford Bridge.
It is reported that David Luiz requested for an extension in his contract beyond a year which is against the doctrine of the West London side as he could only be handed a year deal because of his age.
The career of the Chelsea star came alive again this season with the coming of manager Maurizio Sarri and became one of the best in the club.
He has hinted that talks are still ongoing as he hopes to convince the club to hand him more than a year contract, stressing that he has big love for the player.
He noted that he is enjoying the game and life in general at London which makes it difficult for him to make a decision to leave the club.
It would be recalled that the 31-year-old had left the Stamford Bridge in 2014 to PSG with a record fee of £50 million only to return after two years.