United Star wins another Award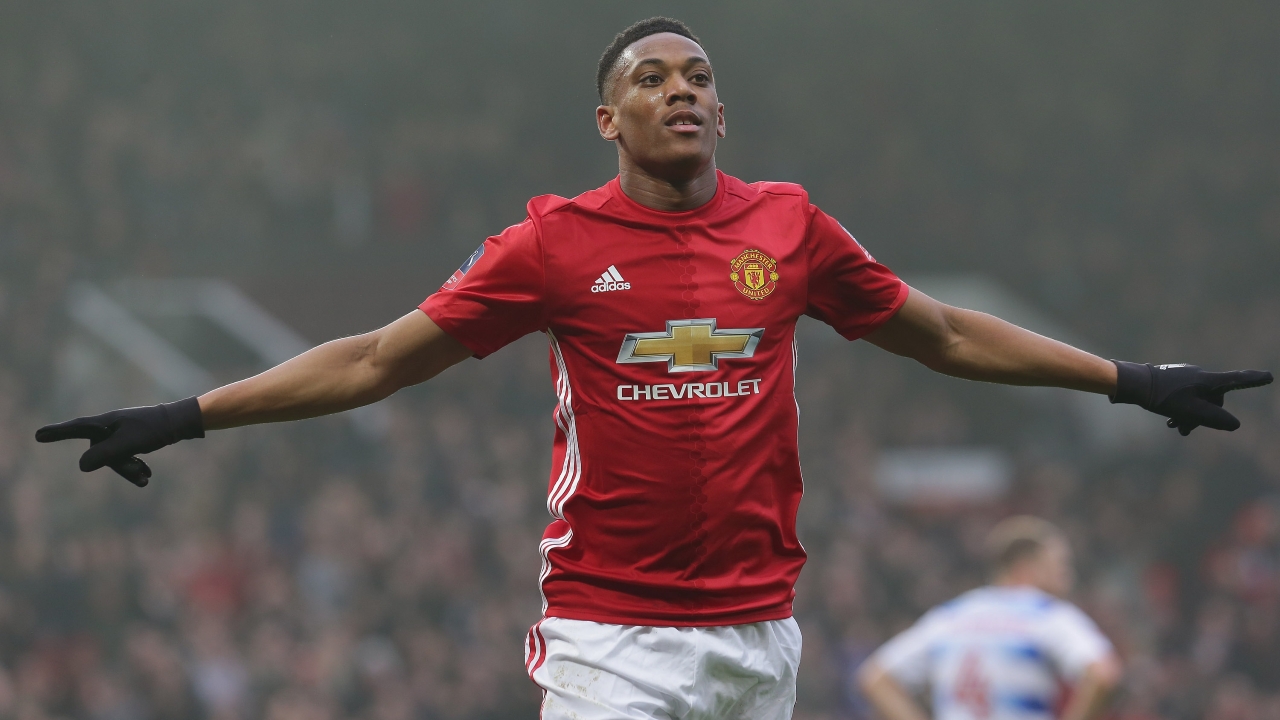 France international striker Anthony Martial has been named Premier League best player for the month of January.
The 22-year-old striker was in fine form for José Mourinho's team throughout the first month of the year. He was able to command a regular playing time during the month despite the arrival of Chilean striker Alexis Sanchez from Arsenal in the winter.
Martial was able to score and assisted some goals for the Red Devils and his performance from the right flank was superb
While reviewing the player's performance in January, José Mourinho praised Martial for his impressive displays and he also charges him to maintain the form which saw him score in three consecutive matches played by the 20-time Premier League Champions.
The player while receiving the award, thanked the coach, players and fans for making one of his dreams come to reality. He further promised to continue working for the team's progress.
The Frenchman had some turbulent period in the latter stage of December last year which led to increased speculation that he might be sold out by Mourinho in the winter.
Martial was tipped to leave the club due to lack of first-team action earlier in the season but he didn't get discouraged and he took his chance to impress José Mourinho when given the opportunity.
Why I am a better goalkeeper, Liverpool's Alisson Becker
Liverpool goalkeeper Alisson Becker has explained that he has become a better goalkeeper since joining the Reds in the summer.
Alisson Becker joined Liverpool from AS Roma with a world-class fee of about £68 million and has since settled to become one of the best goalkeepers in the Premier League.
According to the Brazilian, he has been able to settle well at the Merseyside club with the help of the goalkeeper John Achterberg who has impacted his experience and knowledge in him.
Achterberg joined Liverpool in 2009 after hanging his boot from professional and active football.
Alisson stated that he is now calm and relax on the pitch by the help of the goalkeeper trainer as he has learnt a lot on how to improve on the pitch.
He added that the relationship between himself and the goalkeeper coach has been in such a way that they learn from each other and they have both been developing in training.
Meanwhile, he praised second choice goalkeeper Simon Mignolet for helping him settle also in the team having been around for a while.
However, Alisson has been rated as one of the best goalkeepers in Europe having conceded few goals so far this season.