Mourinho not impressed with this player Performance against Tottenham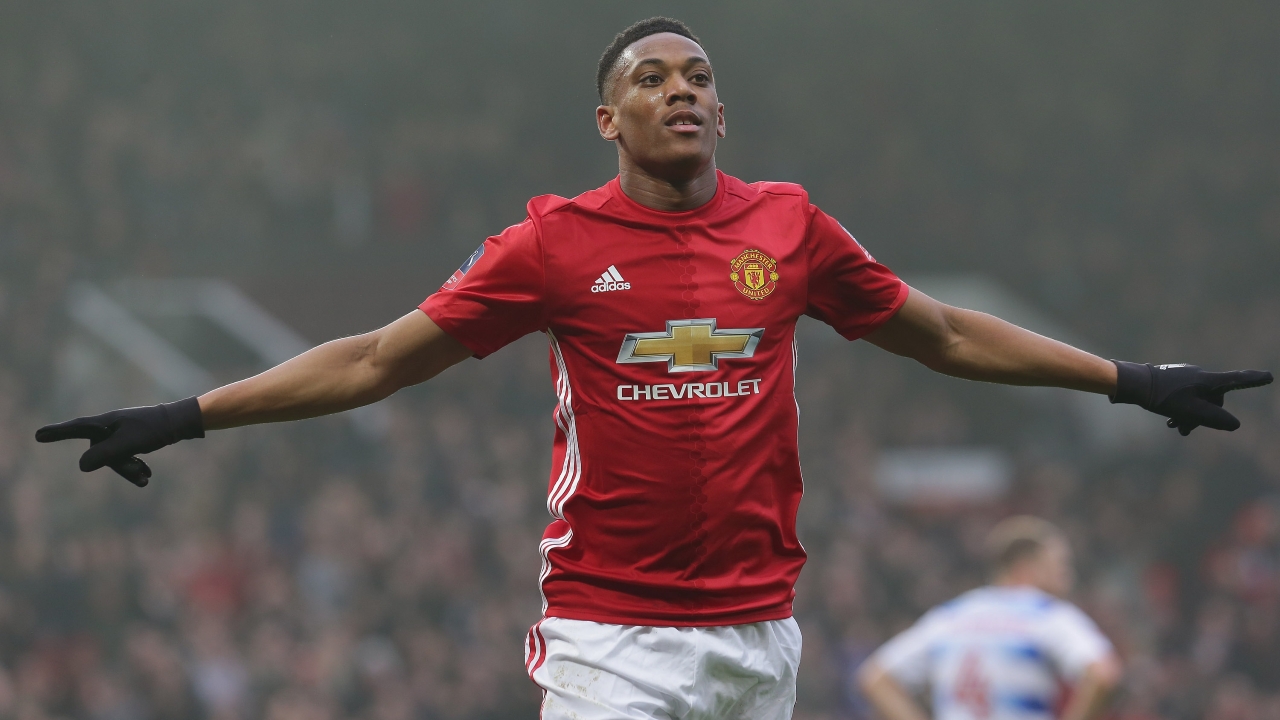 Manchester United boss José Mourinho was reportedly furious with Anthony Martial due to his lackluster display against Tottenham on Wednesday. The Portuguese manager who got it all-wrong right from his formation, blamed the France international for not being able to make any obvious impact on the team's performance during the match.
The player's less-inspiring performance could be attributed to Mourinho's change of tactics before the match. Unlike before when Martial was used as a left-winger, the Portuguese coach pushed the 22-year-old forward to the right flank so as to accommodate Alexis Sanchez who joined the club from Dortmund two weeks ago.
According to the Manchester Evening News, José Mourinho is now considering buying a new left winger once the summer transfer market opens. He is also being linked with a move for Arsenal target Malcom who currently plays for Ligue 1 side Bordeaux.
Another position that urgently needs more depth and quality is the defence. Phil Jones and Chris Smalling couldn't stand their ground against rampant Tottenham's attacking prowess which lead to Jones' own-goal.
The good news is that Eric Bailly will return to action against Sevilla in the Champions League round-of-16 fixture but Mourinho still need a competent left-back who could give Ashl
Update on Galatasaray loan rescue for Divock Origi
Liverpool forward Divock Origi has been having a frustrating life at Liverpool with his lack of playing time under manager Jurgen Klopp.
This has resulted in a lot of offers from clubs who are willing to hand him a starting role but that has not been able to work out as it ought to be.
However, Turkish giants Galatasaray are the latest club that have come out to seek for Divock Origi on a loan move ahead of the winter transfer window which opens in coming weeks.
Reports hint that they have already held initial talks with the Anfield side and there are indications that a deal could fall through in coming weeks.
Divock Origi has only made two appearances for Liverpool across all competitions this season and both appearances against Napoli and Red Star Belgrade were handed to him from the bench.
The Belgium international has not had it good since returning from a loan spell last season with Wolfsburg where he was handed enough playing time as well as scoring a total of six goals in 36 appearances.
Divock Origi will only have the option of leaving the club as the best choice for him as he is uncertain to secure a first-team football with the presence of Sadio Mane, Mohamed Salah and Roberto Firmino at the club.