Mourinho not impressed with this player Performance against Tottenham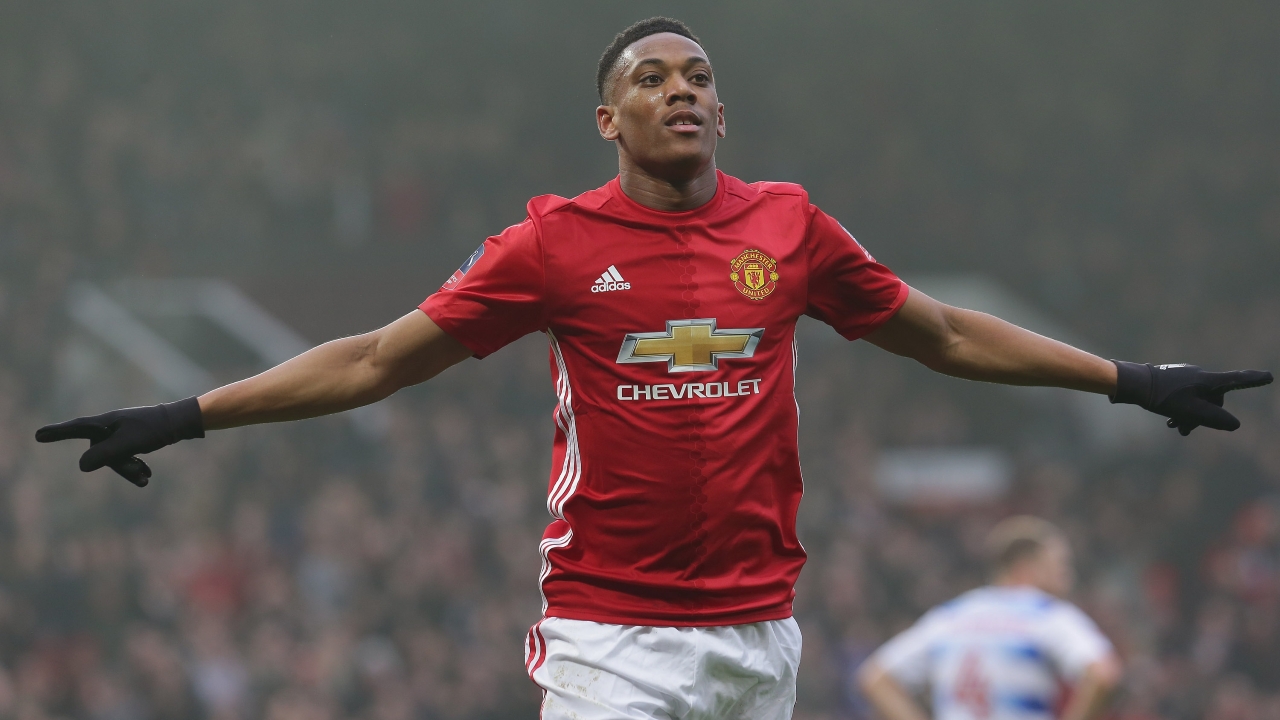 Manchester United boss José Mourinho was reportedly furious with Anthony Martial due to his lackluster display against Tottenham on Wednesday. The Portuguese manager who got it all-wrong right from his formation, blamed the France international for not being able to make any obvious impact on the team's performance during the match.
The player's less-inspiring performance could be attributed to Mourinho's change of tactics before the match. Unlike before when Martial was used as a left-winger, the Portuguese coach pushed the 22-year-old forward to the right flank so as to accommodate Alexis Sanchez who joined the club from Dortmund two weeks ago.
According to the Manchester Evening News, José Mourinho is now considering buying a new left winger once the summer transfer market opens. He is also being linked with a move for Arsenal target Malcom who currently plays for Ligue 1 side Bordeaux.
Another position that urgently needs more depth and quality is the defence. Phil Jones and Chris Smalling couldn't stand their ground against rampant Tottenham's attacking prowess which lead to Jones' own-goal.
The good news is that Eric Bailly will return to action against Sevilla in the Champions League round-of-16 fixture but Mourinho still need a competent left-back who could give Ashl
Cristiano Ronaldo insists on this Liverpool star, fans won't like this
Emerging reports have revealed that Portuguese international star Cristiano Ronaldo has urged his Italian Serie A outfit Juventus team to snap up the signature of Egyptian international Mohamed Salah from Merseyside outfit Liverpool.
Since joining the Anfield from AS Roma, Mohamed Salah has been in great form and has helped to return Liverpool to competing for titles as they came close to winning the Champions League last campaign before they were defeated by Real Madrid in the finals.
Aside from his personal feats of winning the golden boot and becoming the best player in the Premier League last season, Mohamed Salah contributed to the successes of manager Jurgen Klopp and that is still unchanged at the moment.
However, it is claimed that Cristiano Ronaldo seeks to work with the Egyptian international and has told the Serie A champions to ensure they snap up the signature of the star player so as to make the coming season easy for the team to compete in Europe.
It is therefore not certain if Liverpool will listen to any offers from any team, not minding the amount for Mohamed Salah with his current form, especially after he has hinted that he wants to keep his team together.