Mourinho 'Singled Out' This Star Player For Praise Following Chelsea Win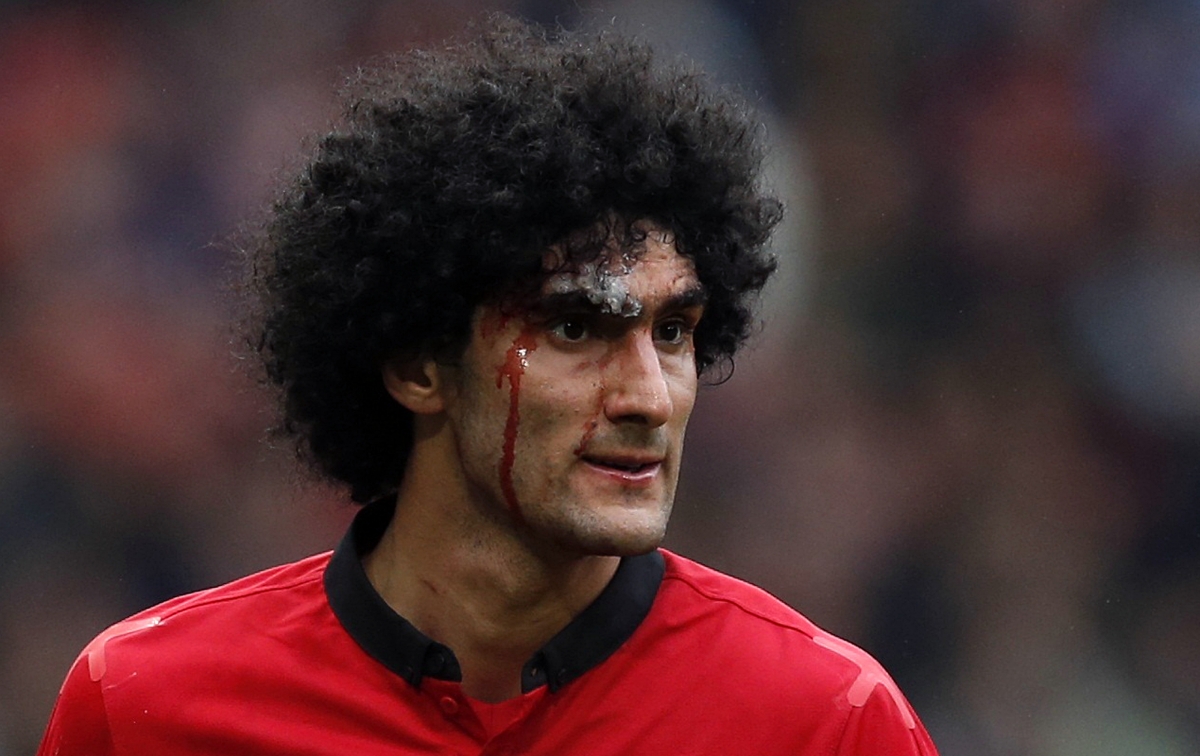 Manchester United boss Jose Mourinho has singled out one of his star players – in the person of Mauroune Fellaini – for praise, following the Belgian's performances against Chelsea at Stamford Bridge on Sunday.
Manchester United lost 1-0 to the host club with Chelsea summer signing Alvaro Morata scoring the only goal in the game.
The Spanish striker headed a cross from Cesar Azpilicueta that couldn't be stopped by Man United shot-stopper David De Gea in the 55th minute of the game.
Mauroune started on the bench for the Old Trafford club after replacing Phil Jones in the 62nd minute, and the Belgium international contributed alot to the game with his limited chance.
And speaking to Sky Sports after the defeat at his former club, Jose hailed the tall midfielder for his 'unbelievable effort', while revealing that the Belgian only trained on Saturday and still made himself available for the game at Stamford Bridge.
Mourinho also made use of his post-match press conference to heaped lots of praises on the player following his second defeat in this season.
'[Marouane] was fantastic for us, for fans, teams, club,'
'I do not want to let it go without praising him [Fellaini]' Jose said
Manchester United still sits on the second spot of the premier league table level on points with third-placed Tottenham Hotspur, one point ahead of fourth-placed Chelsea, and eight points behind league leaders Manchester City.
Confirmed Sarri knows sack is imminent but…
Going by the words of West London outfit Chelsea boss Maurizio Sarri, he already knows that his future at the Stamford Bridge would be decided by the result of the Europa League clash against Arsenal in the coming week.
However, that has never gotten him nervous as he remains calm insisting he has a contract with the club but his major focus remains the game against Arsenal.
The rumours of Maurizio Sarri's sack has been unending even if he helped the Blues team qualify to the Champions League by finishing third, the club owner Roman Abramovich is reportedly not happy with the Italian boss as a result of his perceived poor relationship with the fans.
However, the future of the former Napoli boss has now been tied to the finals but Maurizio Sarri has noted that he would like to hold talks with his team to ascertain if they are happy with him or not as that could help him make decisions regarding the future.
Meanwhile, Maurizio Sarri has been linked to a return to the Italian Serie A with defending champions Juventus and AS Roma looking to land him ahead of the coming season but he has insisted that he still has two years left on his contract with the Blues team and that must be respected.