Mourinho 'Singled Out' This Star Player For Praise Following Chelsea Win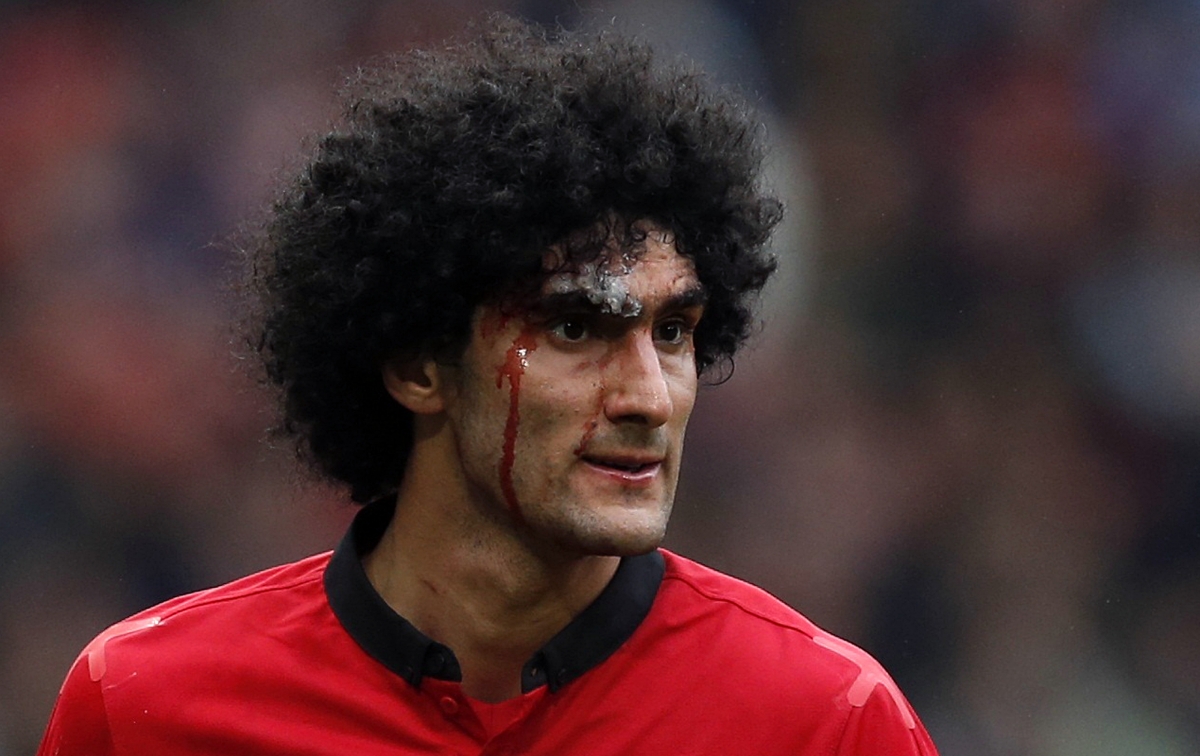 Manchester United boss Jose Mourinho has singled out one of his star players – in the person of Mauroune Fellaini – for praise, following the Belgian's performances against Chelsea at Stamford Bridge on Sunday.
Manchester United lost 1-0 to the host club with Chelsea summer signing Alvaro Morata scoring the only goal in the game.
The Spanish striker headed a cross from Cesar Azpilicueta that couldn't be stopped by Man United shot-stopper David De Gea in the 55th minute of the game.
Mauroune started on the bench for the Old Trafford club after replacing Phil Jones in the 62nd minute, and the Belgium international contributed alot to the game with his limited chance.
And speaking to Sky Sports after the defeat at his former club, Jose hailed the tall midfielder for his 'unbelievable effort', while revealing that the Belgian only trained on Saturday and still made himself available for the game at Stamford Bridge.
Mourinho also made use of his post-match press conference to heaped lots of praises on the player following his second defeat in this season.
'[Marouane] was fantastic for us, for fans, teams, club,'
'I do not want to let it go without praising him [Fellaini]' Jose said
Manchester United still sits on the second spot of the premier league table level on points with third-placed Tottenham Hotspur, one point ahead of fourth-placed Chelsea, and eight points behind league leaders Manchester City.
Star player in transfer mess at Chelsea?
Brazilian international David Luiz seems to be in a transfer mess after it is reported that negotiations between his representative and the club for a new deal stalled.
This means that the Brazilian international might be on his way out of the club which is against his wish as he hopes to spend longer time at the Stamford Bridge.
It is reported that David Luiz requested for an extension in his contract beyond a year which is against the doctrine of the West London side as he could only be handed a year deal because of his age.
The career of the Chelsea star came alive again this season with the coming of manager Maurizio Sarri and became one of the best in the club.
He has hinted that talks are still ongoing as he hopes to convince the club to hand him more than a year contract, stressing that he has big love for the player.
He noted that he is enjoying the game and life in general at London which makes it difficult for him to make a decision to leave the club.
It would be recalled that the 31-year-old had left the Stamford Bridge in 2014 to PSG with a record fee of £50 million only to return after two years.